Landscape Lighting Company on Angie's List
First, you will need to log in or sign up for an Angie's list account...
Then you will type in Illumination FL.  Scroll down till you find our Angie's list page and click on it.  Then...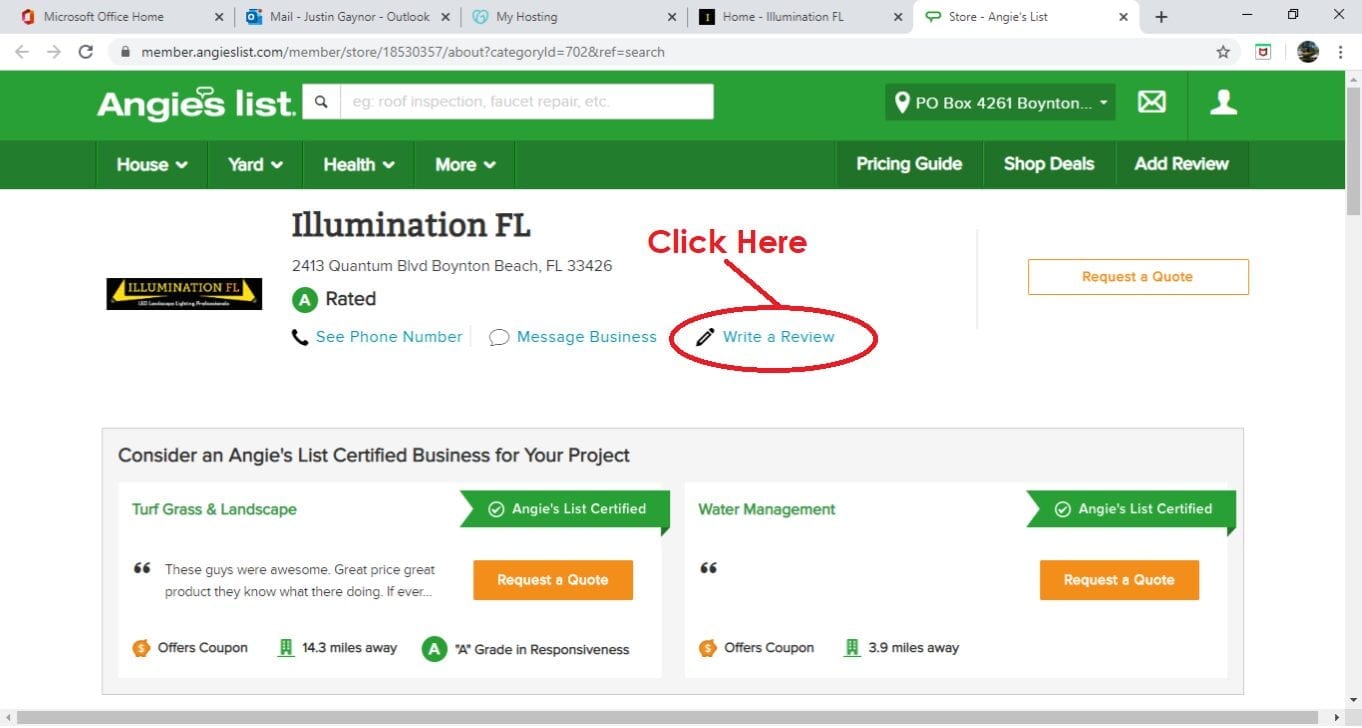 Next you can give us an overall grade and share about the job and your Illumination FL story...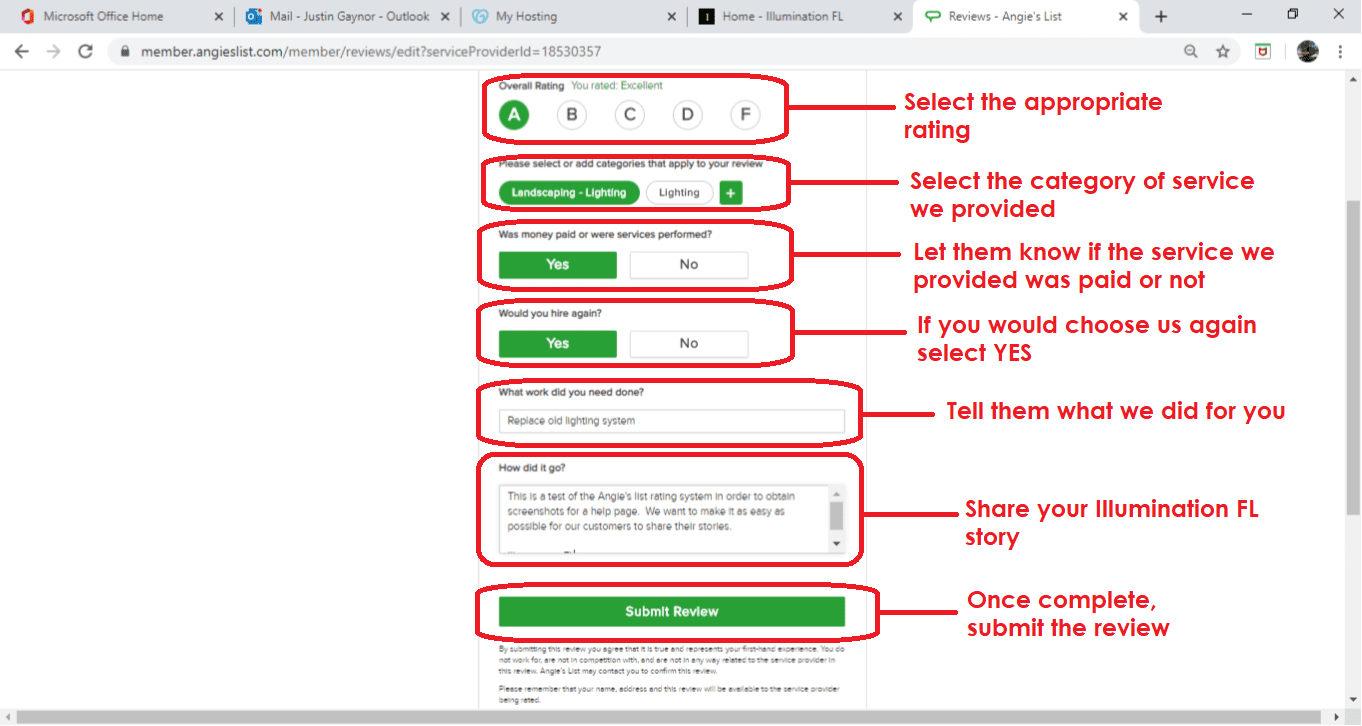 Now, you have an opportunity to rate specific areas of your experience with us...