Landscape Lighting Maintenance & Service
Landscape lighting maintenance and service is an important aspect of keeping up the value and integrity of your home. Your home is one of your most significant investments and when it comes to getting the most from your outdoor Florida living, it's the lighting that is going to take your experience to the next level. Landscape lighting maintenance and service packages that fit your budget are readily available and just a call away.
A properly maintained LED Landscape Lighting System will make your home's curb appeal shine and the evening atmosphere of your backyard leisure spaces and creative architecture stand out in their best light. We have landscape lighting maintenance and services packages designed at frequencies to meet your needs and keep your system looking its best…even in the presence of the harshest of tropical elements like pollen, lime and calcium build-up.
Maintenance Packages include:
Full System Diagnostic
From the transformers to the fixtures, we check to make sure everything is functioning at its best.
Clean and Re-Aim Light Fixtures
Not only do we clean all of your Illumination FL fixtures, but we coat them with a protectant specifically designed for landscape lighting that adds a fresh sheen. Also, when your landscape system was originally designed, we took care to aim the lights in a way that fully accomplished the plan designer's intent. However, as your foliage grows, and the fixtures get shifted by landscapers or maybe a game of football in the yard, the beam will need to be re-adjusted or aimed so that you continue to get the Illumination FL effect that you paid for.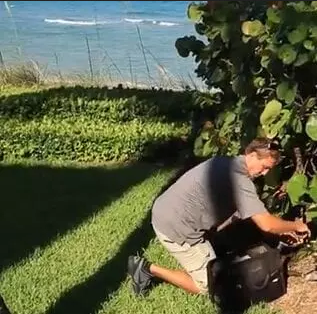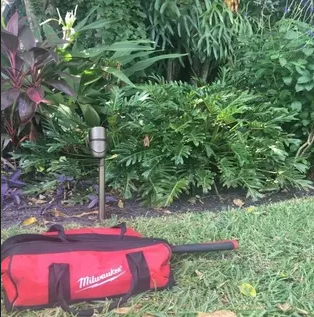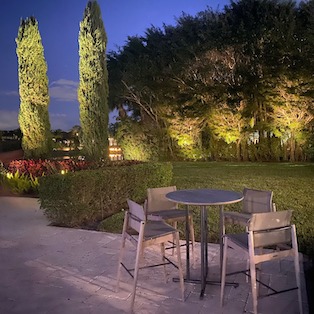 Trim Plants and Shrubs
Many times, with the tropical climate and rapidly growing local plant life, the beam that various fixtured produce can by obstructed by branches and leaves. This can hinder you from experiencing the type of atmosphere that your professionally designed Illumination FL system was intended to bring to your outdoor living. As a part of our maintenance packages we make sure that the light's path is free of hinderance and obstruction.
Test Line Voltage
Various factors can affect line voltage. From adding too many light fixtures to one run of wire to landscapers accidentally severing a wire. We make sure that your system is operating optimally.
Bury Exposed Cable
When we install an Illumination FL landscape lighting system we are sure to bury the low-voltage cable in such a way as to keep the wire unexposed. We also install other safeguards to protect the integrity of the system. However, with the level of rains that we experience in our climate, erosion, as well as various other changes in landscape, wire can become exposed. We look for this on our visit to your home and do what is necessary to restore the integrity and aesthetic of the system.