Installation Team
Professional Landscape Lighting Installation Services
Serious Professionals
Illumination FL specializes in LED landscape lighting, this is not a side gig tacked onto another business for us. Our Installation Team consists of our 'boots on the ground', the special forces of the landscape lighting industry. The team is made up of Project Foremen, Landscape Lighting Technicians and General Laborers. Each Installation Team works directly with the Design Pro that created the concept for that property. As a member of the team, we will train you in every aspect of LED Landscape Lighting Installation as you work your way up through the ranks. We are partial to new team members that come to us with experience and even licensing in electrical or mechanical vocations for positions like foreman or technician. If you are coming to us with limited education or experience, but you are willing to work hard and be teachable, then you will find that our apprenticeship-style training program will prepare you to do what we require, and to do it well. So, if you are ready to launch an exciting career in landscape lighting design, installation and maintenance…then you've come to the right place!
Communication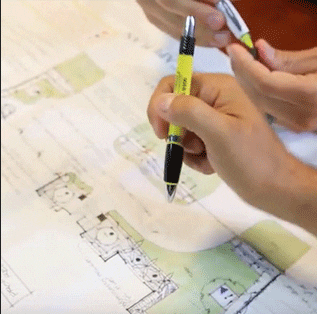 The most important aspect of being on our Installation Team is communication. When we work with the Illumination FL Design Pro that is heading up the project we want to make sure that everyone on the team understands the big picture and how their individual contribution is going to help produce a clean, high quality install that achieves the project goals and the customer's vision.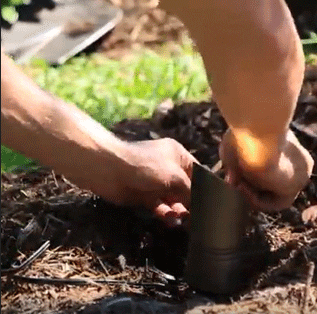 Electrical and Mechanical Skillsets
LED technology working on low-voltage systems gives us the dependability of traditional, yet expensive, high voltage systems and the eco-friendly benefits folks who are interested in solar look for, yet without the weak, inconsistent power that fails to effectively light the property. When you come to Illumination FL with education, licensing and/or experience you can be assured that you are joining a team that will value your skill-set and you will be appropriately compensated. If you haven't developed your skill-set in this field though, we love to help build up people that are passionate and eager to learn and grow.
Physical Education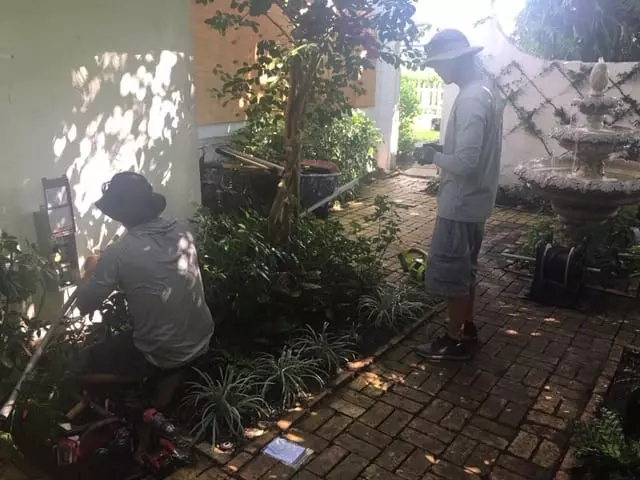 The Illumination FL Landscape Lighting Install Team is required to work outdoors for most of our day. A good candidate for our team will enjoy traveling and being outdoors. We operate from our headquarters at 2413 Quantum Blvd here in Boynton Beach, but we service Palm Beach, Broward and beyond. The terrain that the team works with here in South Florida ranges from rocky with complex root systems to contend with to easy trenching sand and rich topsoil. These are physically demanding positions so you will need to be able to safely lift up to 80 lbs. and be agile, flexible enough to get into some tight spaces and not afraid to get your hands dirty.
An Eye For Design
This isn't just grunt work. The Illumination FL Landscape Lighting Installation Team has an eye for design. Everything always looks good on paper, but when you get into the nitty gritty of the installations our team needs to be able to make good choices when they run into unforeseen circumstances, how they position and aim lights, etc.. Making the vision a reality means working through obstacles along the way. This is why understanding the big picture is so important and knowing things like what the level of lighting desired is, how certain plants grow, how the customers use the space and so much more. Common sense is going to go a long way in helping you to be a successful member of the team, but having a designer's eye is going to help you excel.