Landscape Lighting for the Holidays
By Justin Gaynor
Landscape lighting for the holidays is an excellent choice. The holiday season, whether Hanukkah, Christmas, Kwanzaa, or New Years is a time for celebration. Millions of home and business owners will be decorating with lights to express their joy this season. Illumination FL offers a free design consultation and estimate for our award-winning landscape lighting systems. We do not decorate homes and businesses with temporary strand lights and things. However, every Illumination FL landscape lighting system has conversion features that allow us to turn them into a festive delight. Let's take a look at how we can help you celebrate the season!
Landscape Lighting Design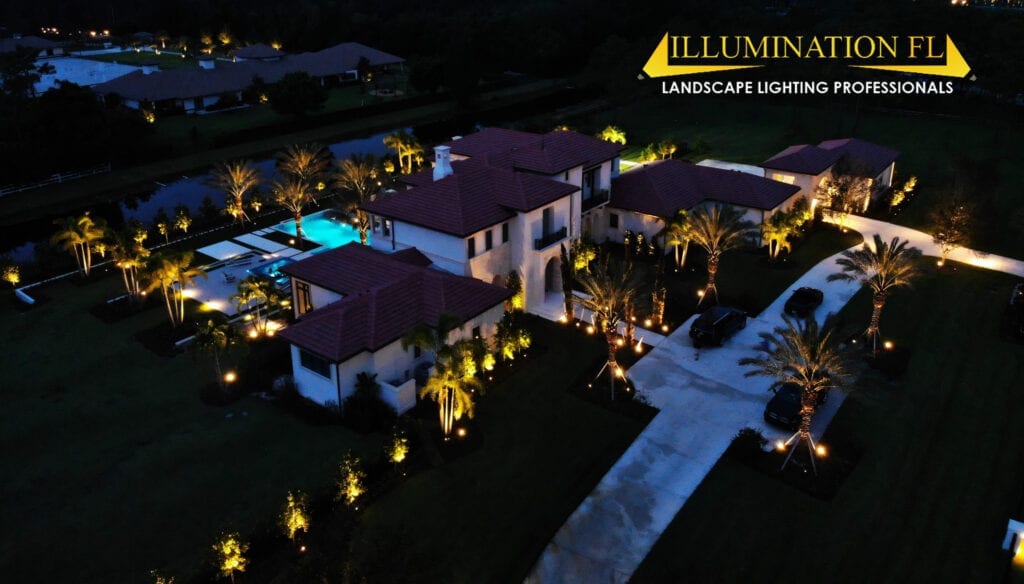 Choosing landscape lighting for the holidays is a long-term investment.  The first thing to do is contact our office at (561) 733-9300 where you can speak with one of our professional office team members.  They will ask you a few questions to see what you have in mind.  Then they will sign you up for a convenient appointment to meet with a member of our design team.  The Landscape Lighting Design Representative will connect with you on-site.  A lighting plan will emerge from your conversation and you will be given a detailed estimate.  Then all you have to do is give us the go-ahead!
Holiday Lights
Make sure to talk with your design representative about the color holiday lights you want to have included. We can usually have the installation of your new Illumination FL Landscape Lighting System scheduled for completion within two weeks. While there are a couple of different methods to convert our landscape lighting systems to display holiday colors, we will be able to work with you until you are fully satisfied. LED technology is an amazing way to shine brightly this holiday season, for multiple reasons.
Lower Electric Bills
Having lower electric bills during the holiday season means you'll have more money for gifts and charity. December usually sees a significant spike in use of electricity, especially among those that celebrate the various holidays. Illumination FL landscape lighting systems utilize eco-friendly LED technology. The average system that we install only costs around $5 to $10 a month to operate. This is significantly less than traditional halogen landscape lighting systems and strand lights that operate on a 120-volt current. Because converting our systems to display holiday colors utilizes the same system that you have for outdoor lighting all year, there should be no increase in electrical usage from a normal month with one of our systems.
An Amazing Display of Lights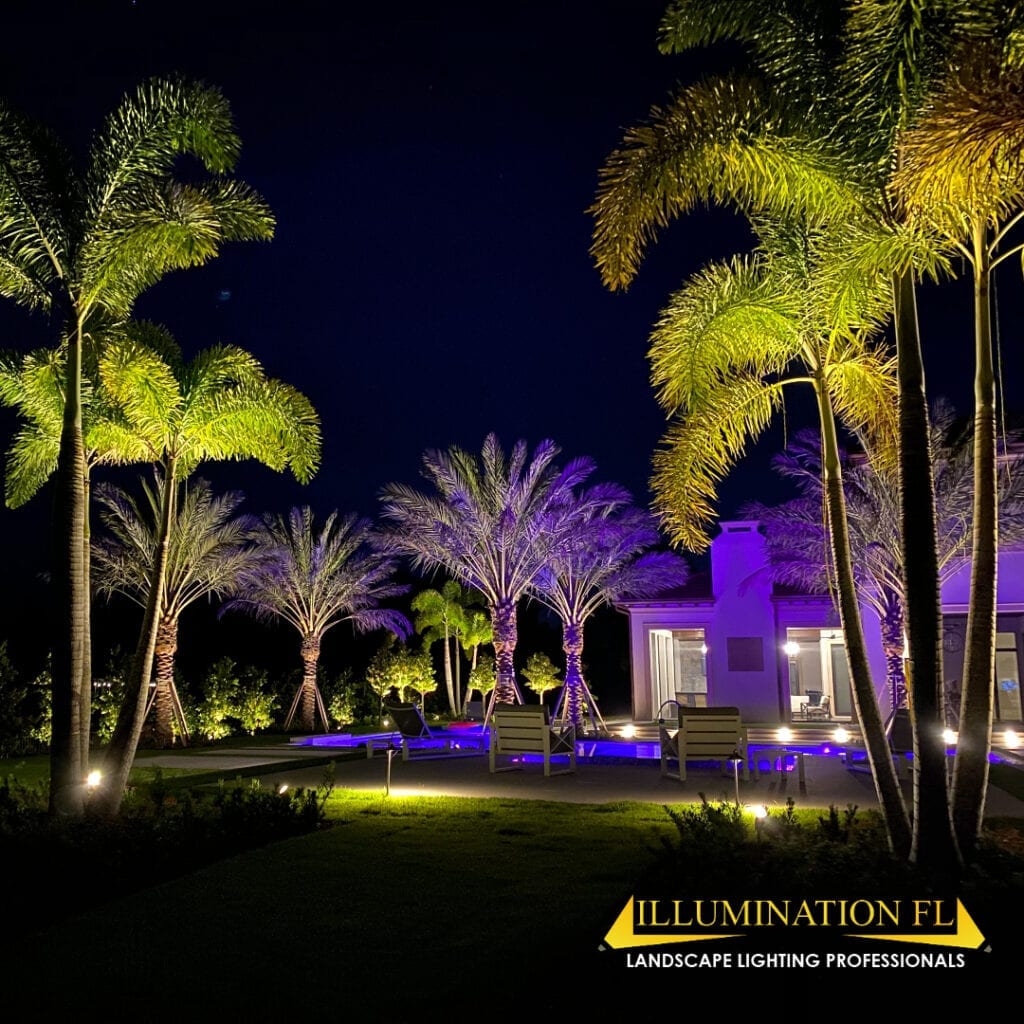 One thing is for sure, an Illumination FL landscape lighting system offers an amazing display of lights.  The ability to use your landscape lighting system to celebrate the holidays is just one small feature of an Illumination FL landscape lighting system.  Our systems also help you to feel safer and more secure year-round.  Next, quality landscape lighting adds aesthetic value to your home by highlighting your architecture and foliage.  Landscape lighting also increases the usability of your property allowing you to enjoy our beautiful Florida evenings more often.  So don't wait – give us a call right now to schedule your free design consultation.  
Illumination FL
"Create a Resort Look at an Affordable Price"
Palm Beach (561) 733-9300
Broward (954) 245-1368
Naples / Fort Myers (877) 233-1240
or text (561) 704-0336
Finally, I wanted to mention, if you already have an Illumination FL Landscape Lighting System, we have a special running to the end of the year to expand your system.  You can read the details about the offer in our blog "7 Reasons to Expand Your Outdoor Lighting System."