Future of Landscape Lighting
Written by Justin Gaynor
The future of landscape lighting is inevitably tied to the progress of landscape architecture and new construction / renovation. In Brian Davis & Thomas Oles's article, "From Architecture to Landscape" we get a sweeping view of the future of landscape architecture. The article states, "The new landscape science will also give space at the table to related practices that are fundamentally important but often ignored…"
Illumination FL and Landscape Architecture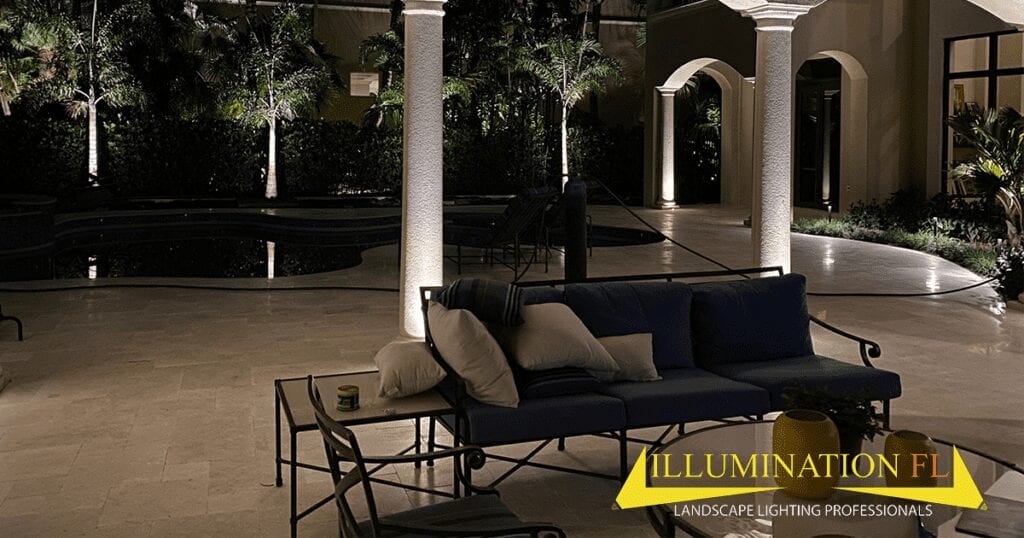 This of course includes the art, science, and craft of landscape lighting design, its professional installation, and its long-term maintenance. As we set our sights on the future of the landscape lighting industry and where Illumination FL fits into it, we are as hopeful as our visionary counterparts, Mr. Davis & Mr. Oles. The construction of new homes, renovations, businesses embracing more natural settings in their outdoor areas as well as indoor atriums all offer the opportunity for us to create something spectacular as we "paint with light".
Landscape Lighting Design Style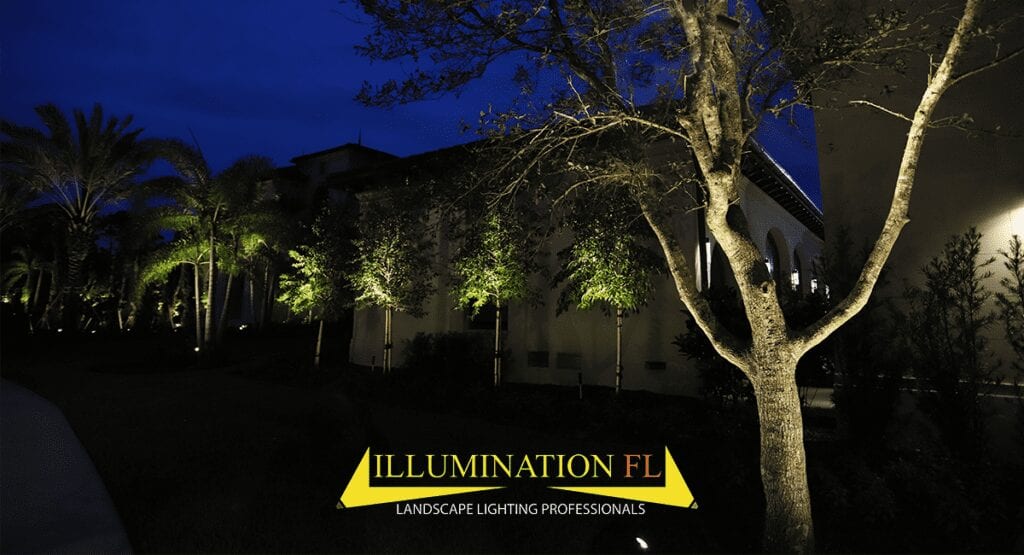 Illumination FL has been refining our landscape lighting design style since we launched the company. The future of landscape lighting will be strongly influenced by quality design style. Our design style has been informed by industry pioneers and the talented designers that have come to work for us. Not to mention all the thousands of conversations we have had with customers. Through the years, we have developed our eye for landscape lighting design. We also always try to keep in mind the practical matters such as usability of the space and project budgets. Our landscape lighting design style will continue to grow and develop as technology advances and other factors affect the industry. We remain focused and flexible.
Residential Landscape Lighting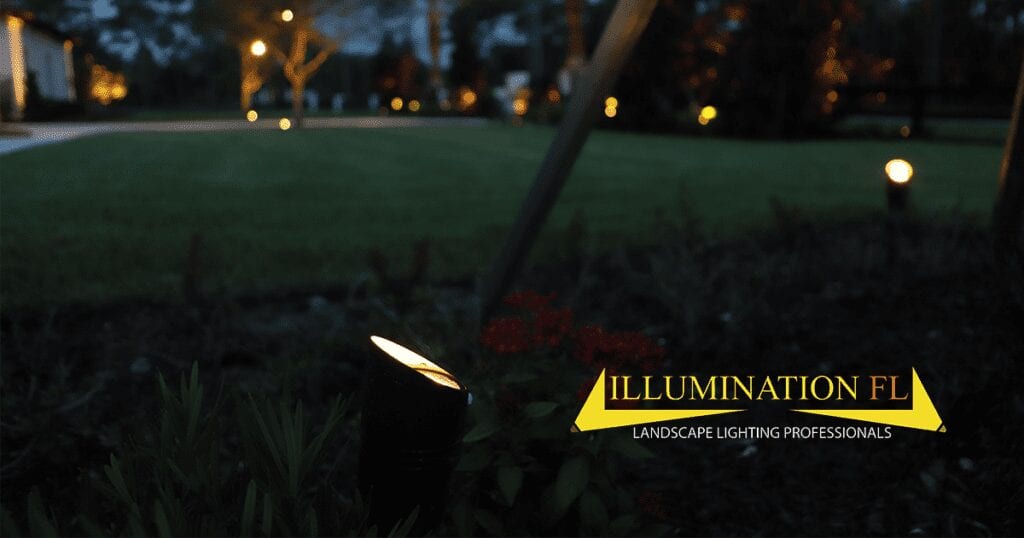 Residential landscape lighting design covers a multitude of types of scenes and spaces. From developing a romantic atmosphere in a garden seating area to a fun, playful evening scene where children can enjoy their jungle-gym well into the evening hours. We will continue to source the best system components to make sure we can offer homeowners. It is important to us that we maintain the great value proposition the community has come to expect us. We are committed to delivering a resort look at an affordable price to every residential customer.
Commercial Landscape Lighting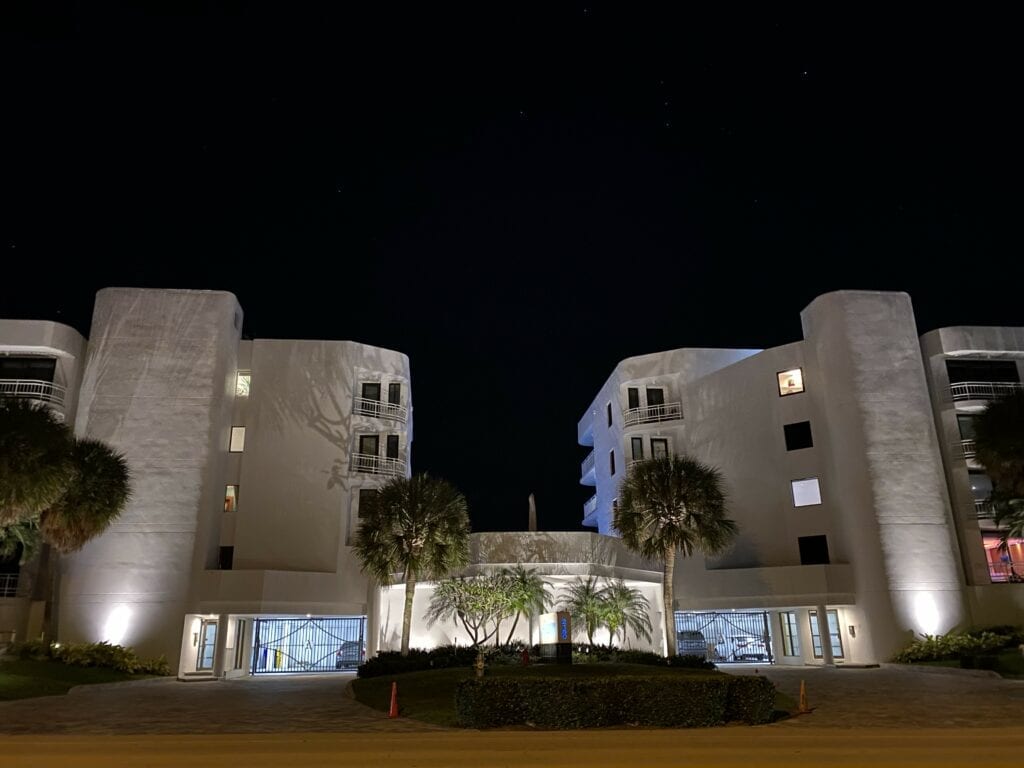 Our commercial landscape lighting customers have experienced tremendous cost savings, an increased sense of safety and security for their teams, and beautiful aesthetics that attract traffic to their place of business or community. The future of landscape lighting includes additional inroads to this market. We intend to grow this area of our business significantly, working with Homeowners Associations (HOAs), small business owners, municipalities, corporations, and large-scale homebuilders. However, whether it be an individual homeowner or a multi-million-dollar municipal project, one thing we are intent on is setting forth a tremendous value to the entire community we serve.
Landscape Lighting for Leisure Spaces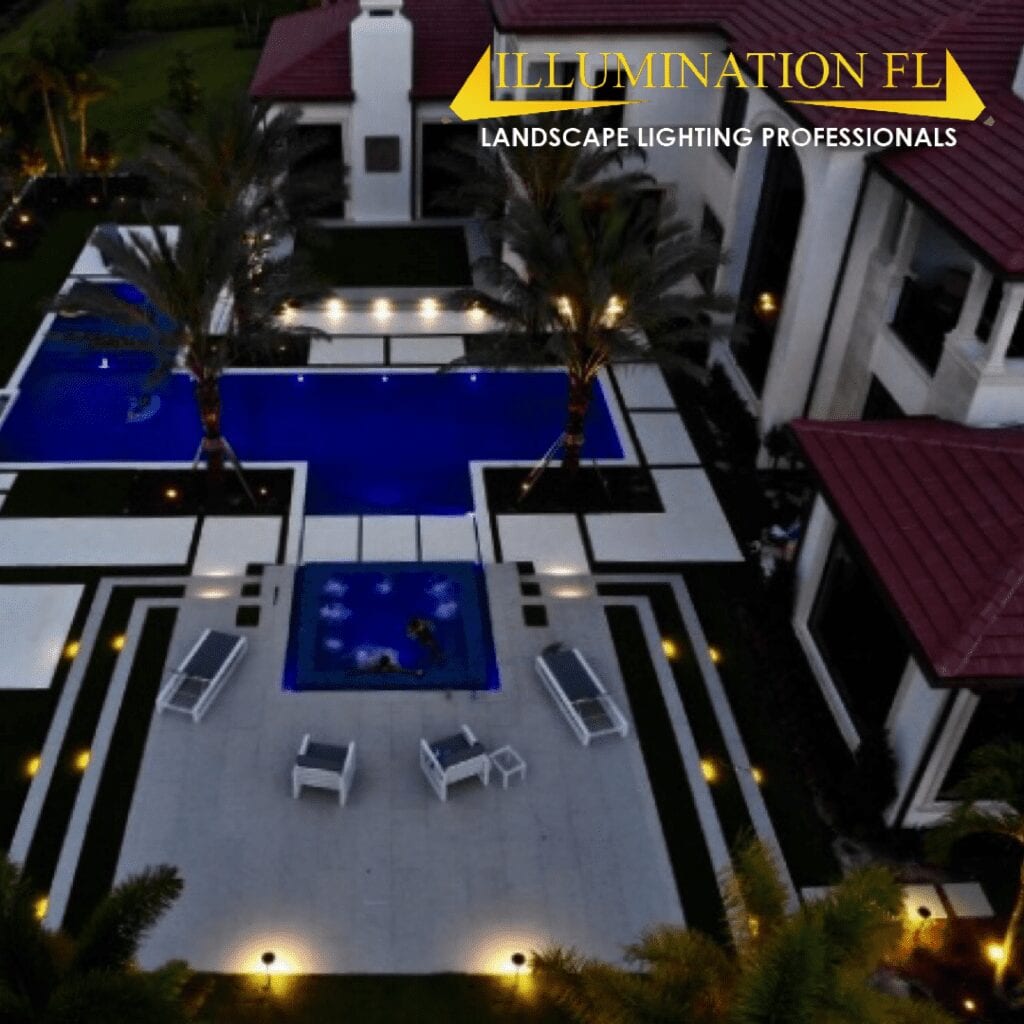 Florida is one of the hottest retirement and leisure destinations in the world making landscape lighting for leisure spaces a top priority for us. With all of the various resorts and theme parks in Florida, we know we are saying something significant when we offer to "Create a Resort Look at an Affordable Price" for our clients and prospects. It is something that we have continually delivered on through the years, as you can tell by our customer reviews. From oasis-like pool areas with waterfalls and spas to bocce ball courts, we believe that everyone deserves to experience their outdoor living spaces in the best light.
Creative Landscape Lighting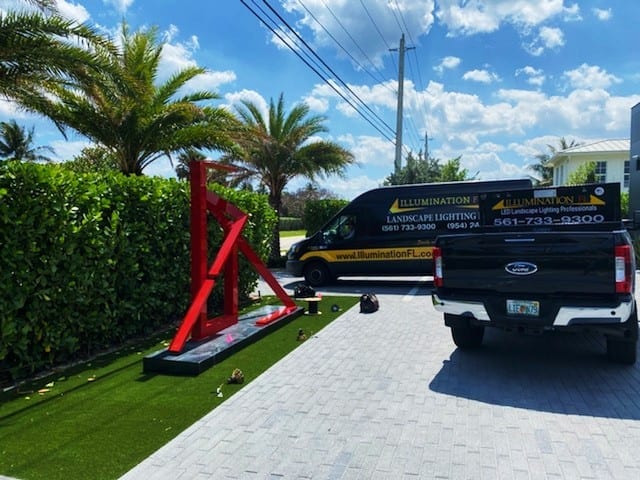 As I am writing this, I am in one of South Florida's centers of art and culture. Here in South Florida where creative landscape lighting is becoming standard. Modern sculpture from the likes of Daniel Popper and murals representing artists as polemic and edgy as Banksy to the some of the contemporary realism and photography of Goerges Rousse are hitting the urban landscapes of Florida. Professional landscape lighting is showcasing these objects of wonder that inspire awe and creative appreciation in their viewers. This appreciation of art is not limited to municipalities and cityscapes though, individual homeowners are connecting with and commissioning local artists to bring something new and fresh to their Florida homes and gardens. Illumination FL has been, and will continue to be, at the forefront of this phenomenon as we continue to offer exceptional beauty and a high value in landscape lighting.
The Future's So Bright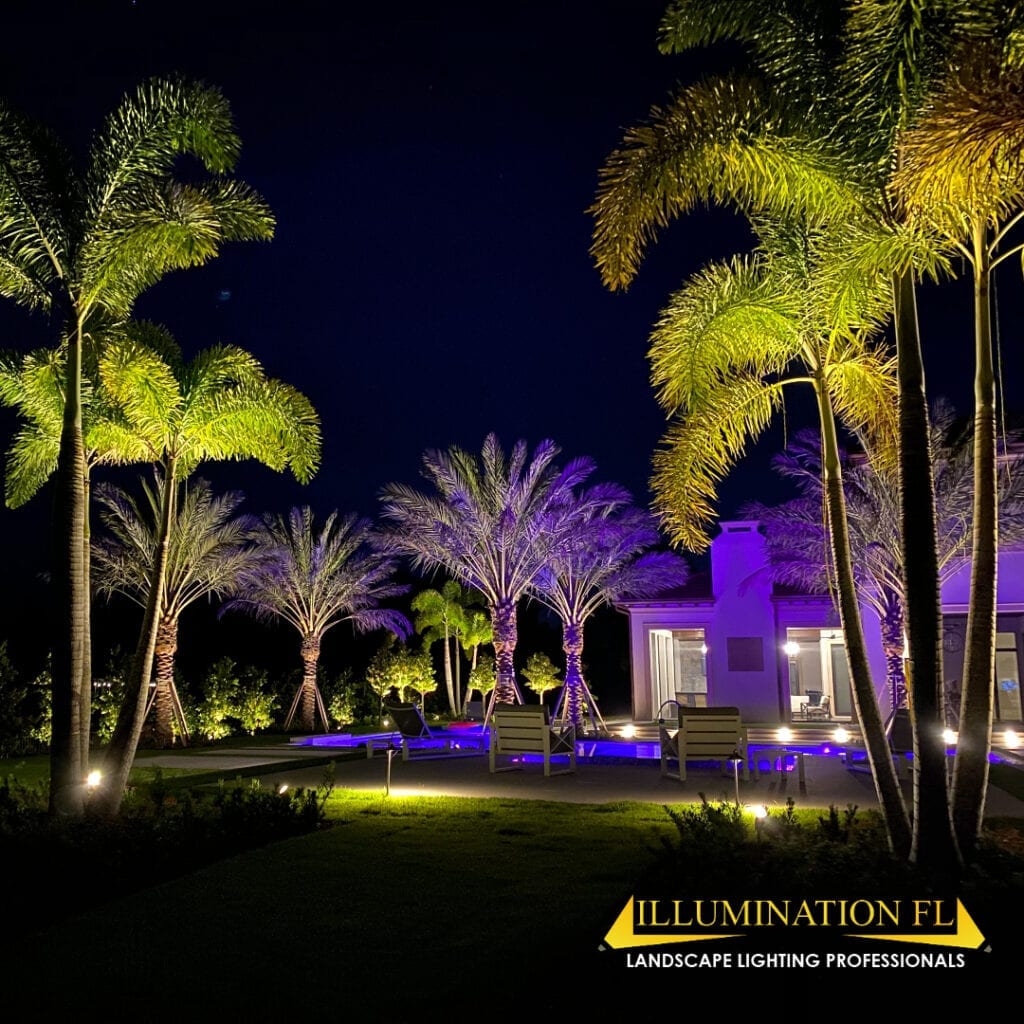 As the 80's band Timbuk 3 says, "The future's so bright, I gotta wear shades!" Illumination FL offers professional landscape lighting at a great value to our community. We also have a lot of fun doing it. Our team is thankful for insights into what things are looking like from our co-laborers in landscape architecture and landscape design. Pioneers working on improving lighting technology and components also inspire us. Of course there are also all the folks we work with on a daily basis.
When it comes down to it, we all enjoy the outdoors, the beauty of nature, time spent reflecting individually in these spaces, our communities with pool parties and social events, and the thrill of awareness that well-lit spaces and objects of delight can offer.
Interested in speaking with a professional Illumination FL Landscape Lighting Designer? Give us a call at (561) 733-9300