Taking Your Lighting to the Next Level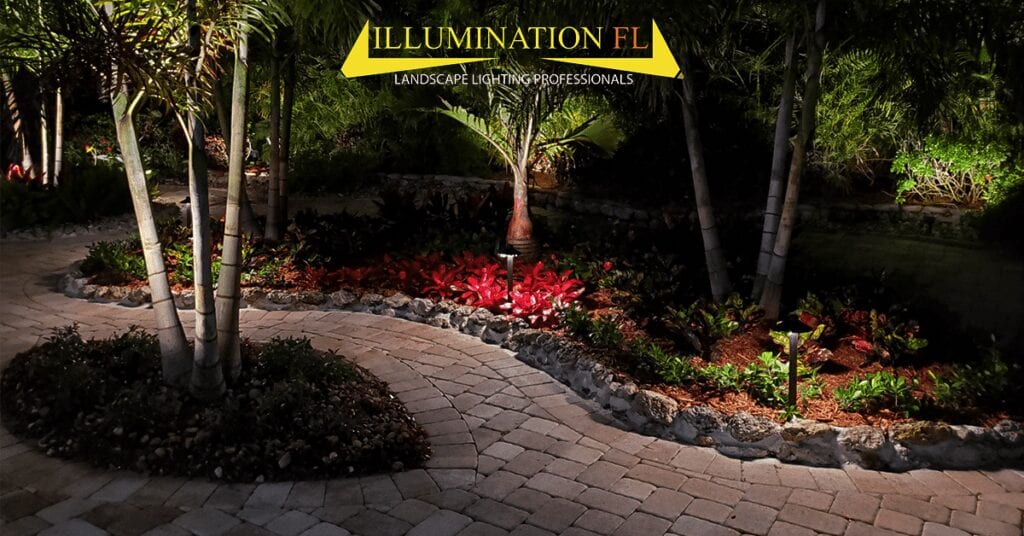 Written by Justin Gaynor
Taking your outdoor lighting to the next level may be just what you need. Everyone knows that great lighting makes all the difference. Whether it's in photography, cinema, YouTube content, or how you experience your home and outdoor living spaces. So what kind of lighting do you have right now? Perhaps a coach light on either side of your garage? Something near the door so you can see to unlock the house when you arrive home late? Somewhat utilitarian. There's so much more good lighting can do for your home. Take your lighting to the next level with a well-designed and aesthetically pleasing landscape lighting system.
Landscape Lighting Benefits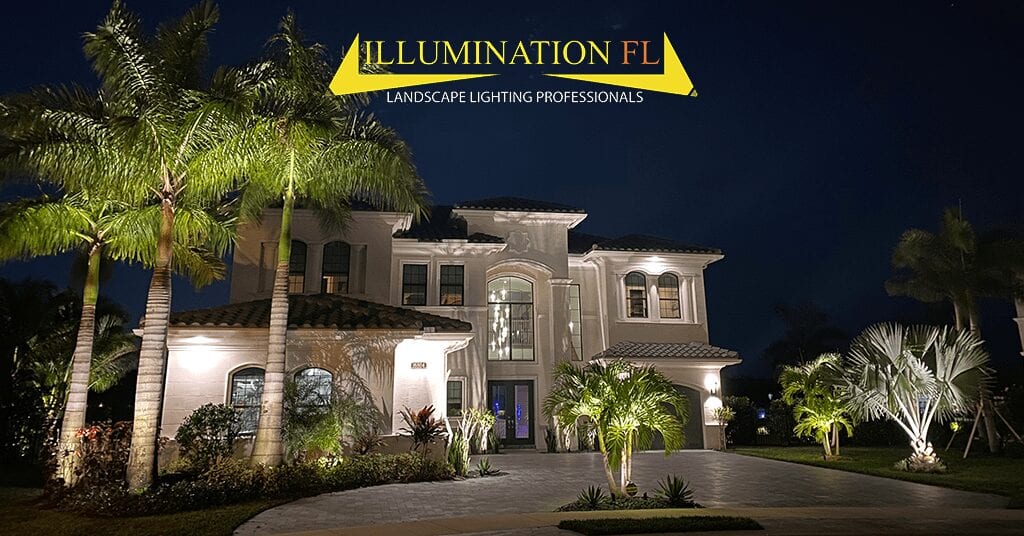 So what does taking your lighting to the "next level" mean? In this article we are going to look at the specific benefits associated with an eco-friendly landscape lighting system and how Illumination FL helps home and business owners uncover the beauty of the outdoors while improving security around their properties. At the end of this article, if you have questions or want a free custom lighting plan crafted for your home, call us to learn more and set up a consultation.
Lighting Reveals Beauty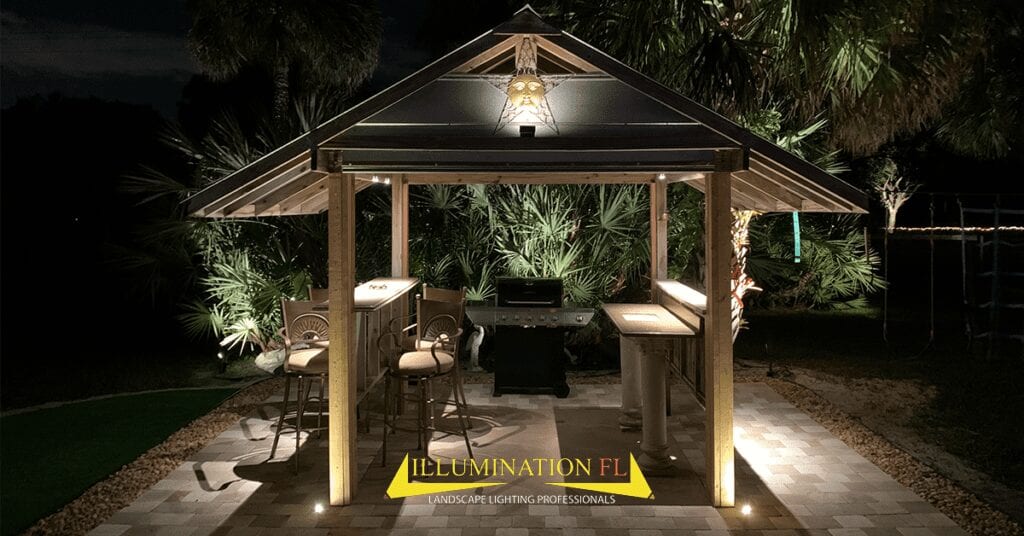 We are heading towards Valentine's Day, and you'll be seeing and hearing a lot about beauty. Great lighting reveals beauty. It helps you discover hidden things. When considering your home and the impact of landscape lighting, look around your house during the day. You may see strong, contemporary lines, various textures, and architectural nuances that give your home unique characteristics. Things that you love. Things that make it 'your home'. Great landscape lighting reveals and showcases those features, creating a stunning effect you'll enjoy for years to come.
As you continue looking around your property, walk out to the end of your driveway. What does your home look like to neighbors out for an evening walk, or guests arriving for dinner? This is your home's curb appeal. You have likely invested in nice landscaping. Your lawn is well manicured, fertilized, and watered. The palm trees, oaks, and shrubs are strategically placed, trimmed, and vibrant. How does all this look at night, with just the two coach lights next to the garage and the light by the door? Without properly planned landscape lighting, odds are it all just disappears. Adding a few spotlights, or a wall wash, or some accent lights will completely change the appearance.
Landscape Lighting is Eco-Friendly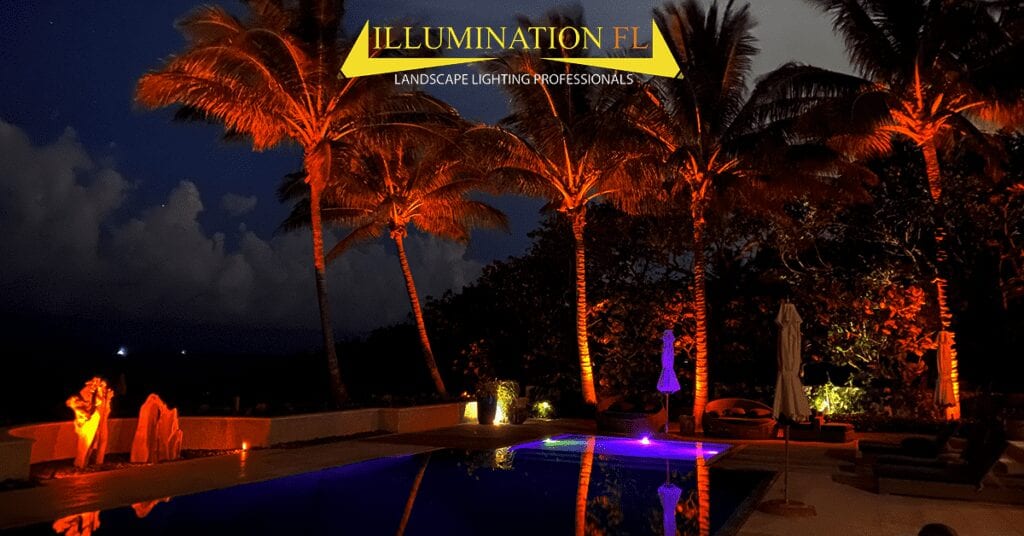 Modern landscape lighting mostly consists of eco-friendly LED technology. This lighting, when properly applied, has a dramatic effect on the exterior of your home or business, while reducing electrical usage by more than 70%* in many cases. Switching to LED technology from high-voltage is this more economical for home and business owners, and as more people adopt technology, the lower the human carbon footprint becomes.
In addition to reduced energy consumption, certain LEDs are specially designed to ensure that nocturnal animals and wildlife are less affected by human development. If you live on the ocean here in Florida, which many of our clients do, you're probably familiar with how lighting affects the reproduction and migratory patterns of sea turtles. With eco-friendly LEDs and other "dark sky" outdoor lighting systems, home and business owners can light their exteriors without hazard to the sea turtle population, or any other species.
Security in the Light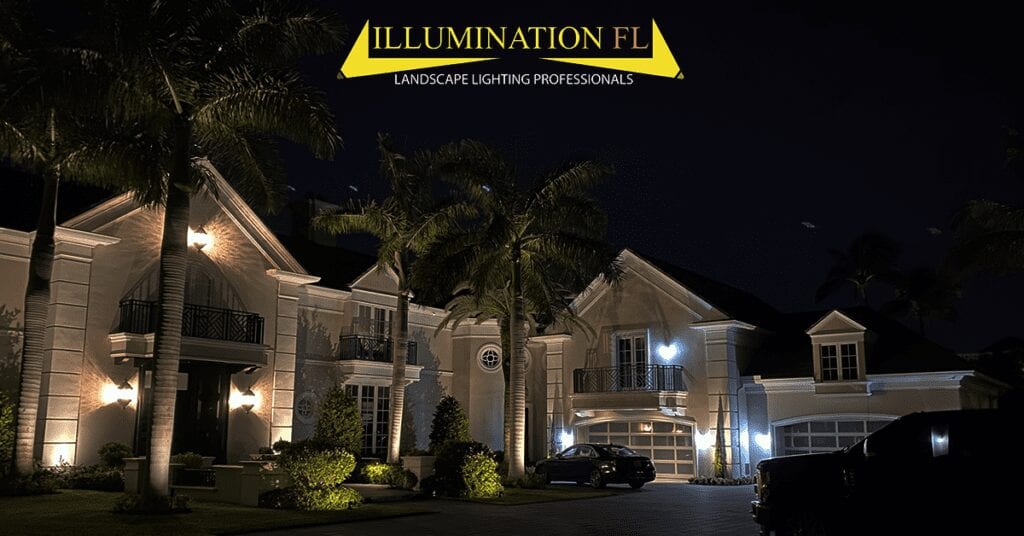 In Florida there are a lot of gated communities because the safety and security of our families is important to us. Poorly lit areas around a business or home can be an invitation for intruders or unwelcome loitering. Adding additional lighting to reduce those dark areas can provide a better sense of security. At Illumination FL, we find many homeowners who contact us have some concern about their family members, or themselves, arriving home in the dark. A well-lit home reduces the likelihood of an intruder or other criminal targeting your family and assets. An award-winning landscape lighting design from Illumination FL is about more than just aesthetics or the well-being of our wildlife, it also helps ensure that your family or business is safe and secure.
Call today to set up a free landscape lighting design consultation and estimate for your home or business!
Palm Beach (561) 733-9300
Broward (954) 245-1368
Naples / Fort Myers (877) 233-1240
or text (561) 704-0336