Illuminating an Oceanfront Estate
Oceanfront Estate
Written by Justin Gaynor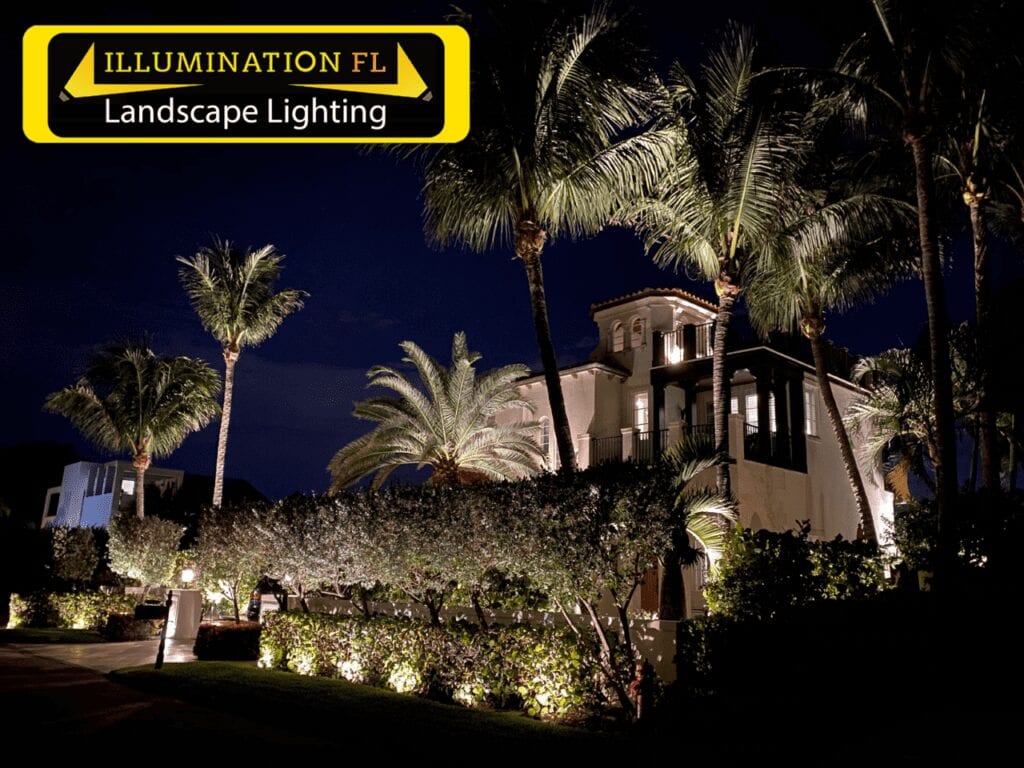 Illumination FL focuses on designing the highest quality landscape lighting systems. In our last blog, we talked about how we source the best components for you. Let us look at how those components come together in a high-quality design. This oceanfront estate will have some special requirements. Turtle conservation efforts here in Florida are an important factor. Overall, this was a fun project to work on and we are excited about the results.
Main Entrance
This is an image of the main entrance of the oceanfront estate. There are broad areas of thick hedges and a full canopy that the tree line offers. Illumination FL wanted to ensure that there was a good balance that leads to the desired dramatic effect.
Safety and Security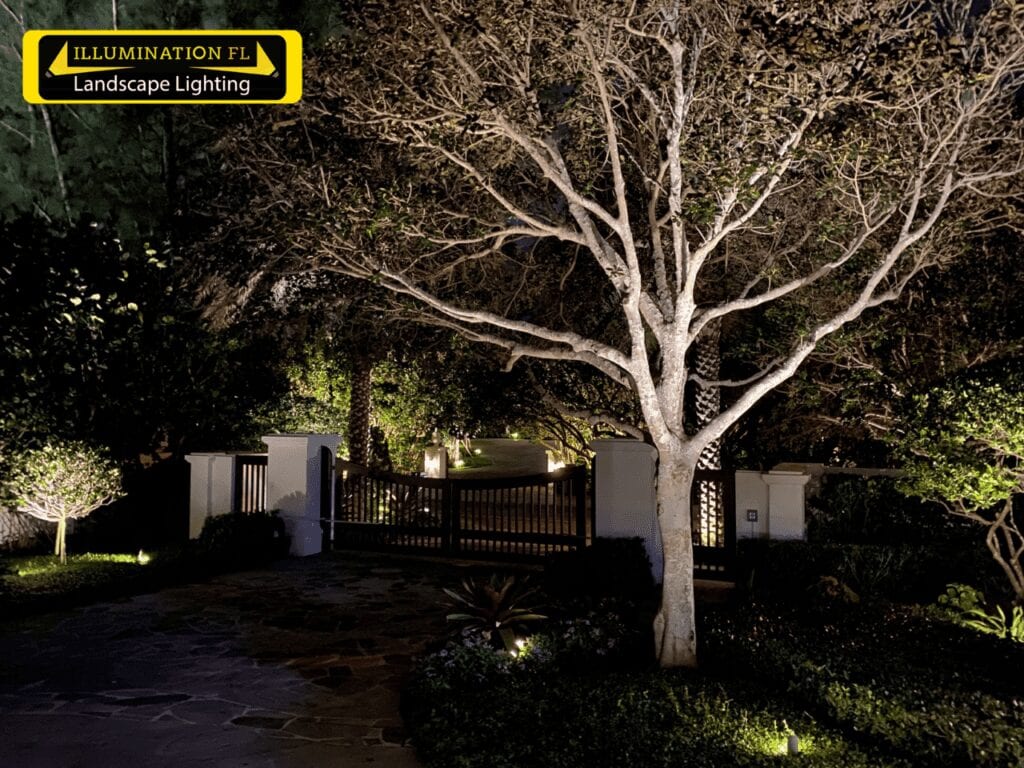 Our attention is turned to the second gate. The Illumination FL Designer Landscape Lighting System can add to the homeowner's sense of safety and security. This was a relatively dark area. There are now various low-voltage fixtures highlighting the work of the professional landscaping architect.
Amber Lights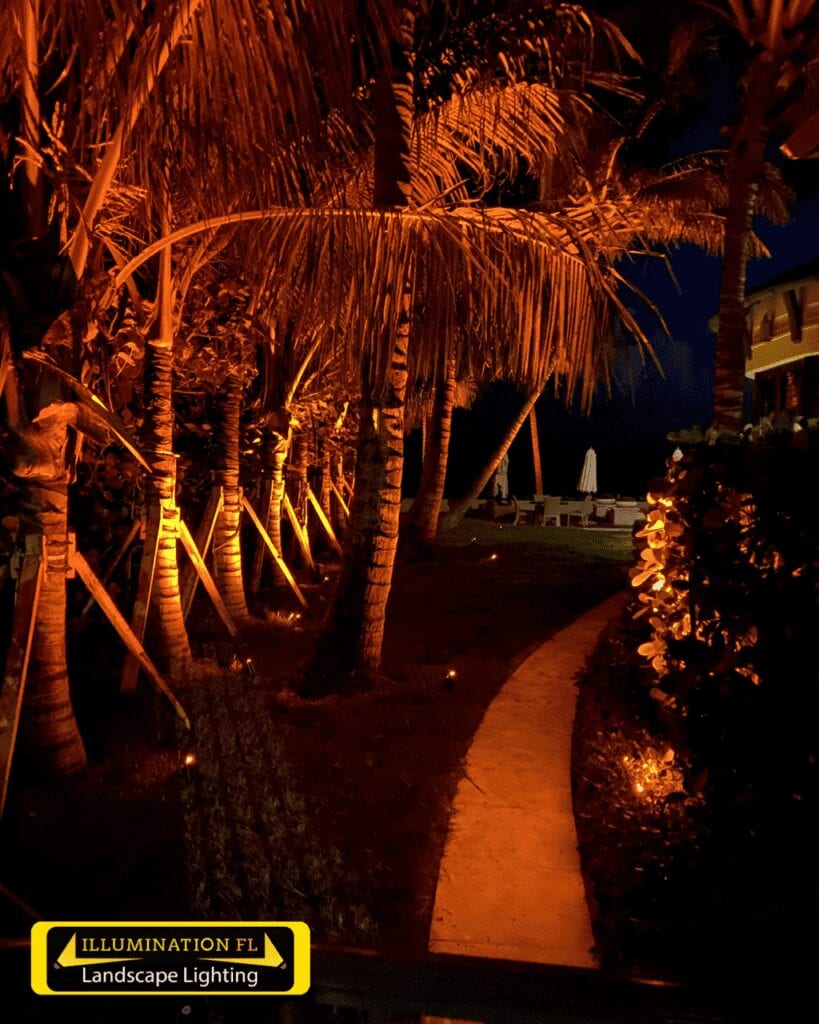 Once on property, we make our way round to the recreation area that includes a beautiful pool and other amenities. Now within eyesight of the Atlantic Ocean shores, the use of amber lights is required to ensure that sea turtles that are normally attracted to normal lighting, will be kept safe. The effect is a warm, comfortable walk along a path that directs the eye to the main focal point ahead, a place of rest and summertime fun!
Contrast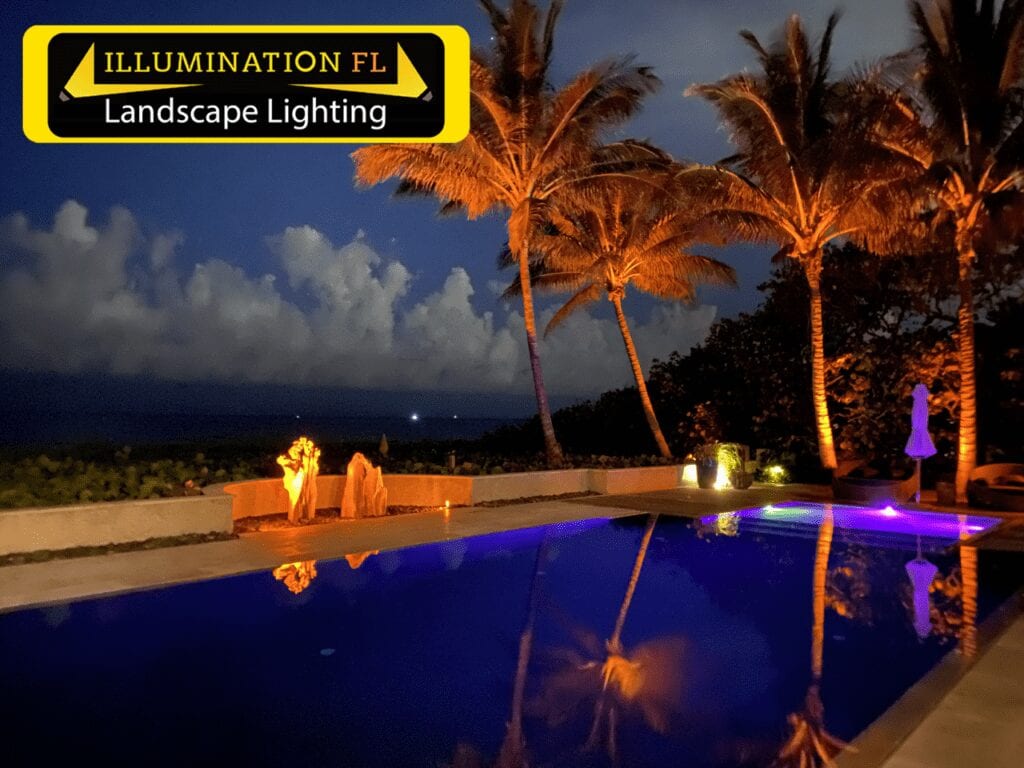 Arriving poolside, we are greeted with a spectacular night view of the ocean. We see the contrast of cool lighting utilized in the pool and the warmth of the amber lights on some conversation pieces and palm trees. It really evokes feelings of relaxation and beauty.
Oceanfront Reflections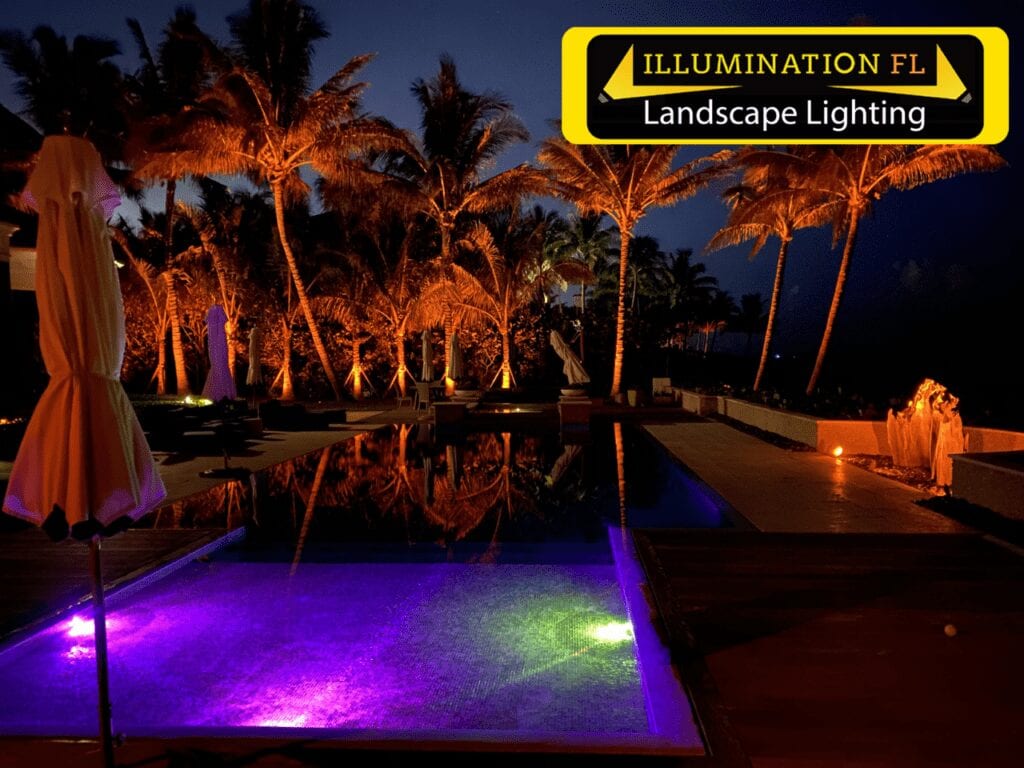 Next, a leisurely walk around to the other side of the pool reveals how the Illumination FL Design Rep used reflections. The surface of the pool now becomes a beautiful canvas of light. The various elements working together coupled with the ocean breezes make this a truly enjoyable space.
Summertime Savings
Finally, if you have been thinking about adding an Illumination FL Landscape Lighting System to your property, now is a great time! We are currently offering a FREE light with the purchase of a complete Illumination FL Landscape Lighting System (minimum purchase required). The offer is for a limited time though, so call the office today at 561-733-9300 / 954-245-1368 to schedule your no-obligation design consultation and estimate.
Illumination FL is Your Best Choice for Landscape Lighting
Illumination FL is a family owned and operated business that has been serving South Florida since 2003. We design, install, and maintain high-quality landscape lighting systems. With thousands of systems already installed in Palm Beach and Broward county, we are South Florida's best choice for a professional landscape lighting contractor.
Our Mission: To become America's best choice for landscape lighting design, installation, and maintenance.
Our Vision: Illumination FL offers award winning LED landscape lighting design services, professional installations, and high-value maintenance programs. We deliver exceptional customer service to home and business owners interested in eco-friendly landscape lighting.
As a family owned business our core values include the quality of our work, training of our team, and the satisfaction of our customers.
Call the Office for the Newest Illumination FL Merch (Hats, Coffee Mugs, T-Shirts, etc.): 561-733-9300