20 Things You Need To Know About Landscape Lighting
Written by Justin Gaynor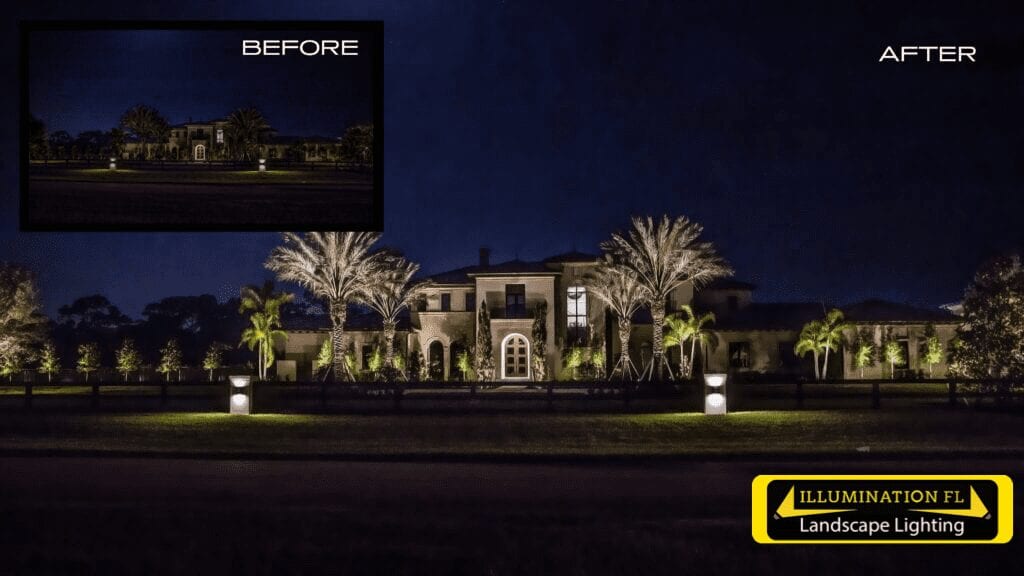 First, let me say thank you for reading and subscribing to our blog. We hope that it has been inspiring and helpful. For those of you who are new, welcome, and please feel free to comment or call us with any questions you might have (561)733-9300. Oh, and don't forget to subscribe.
Guiding you in understanding the benefits of landscape lighting is important to us. Why? Because at Illumination FL, it is our goal to provide you with the best customer experience.
Without further ado, what do you need to know?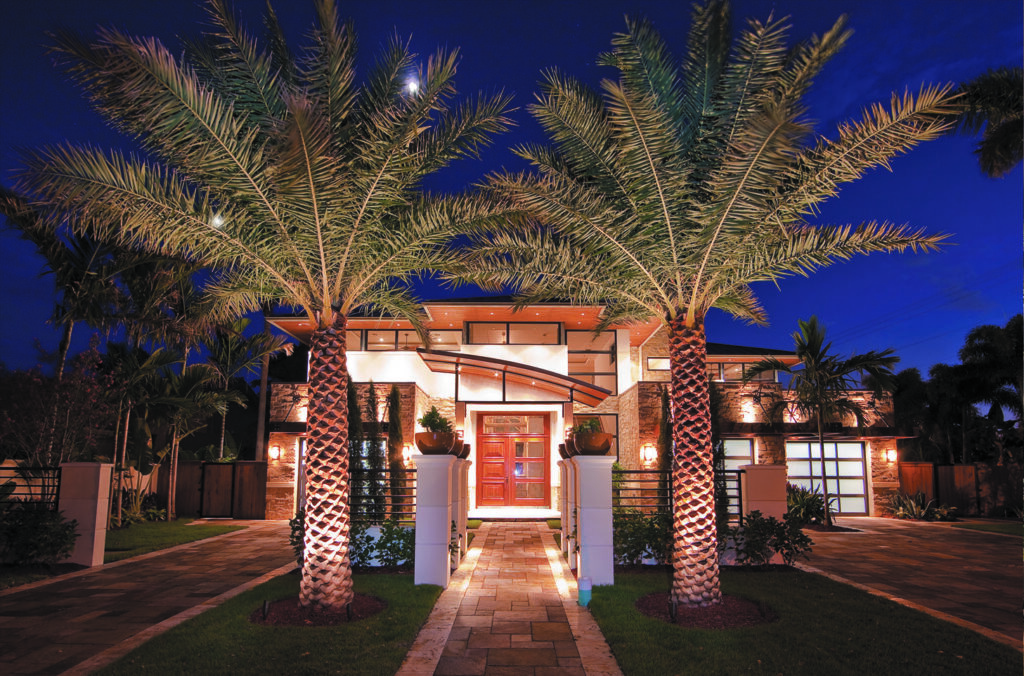 1. What does LED stand for?
LED stands for Light Emitting Diode. This is a safer, more efficient lighting technology than traditional halogen or incandescent lighting.
2. How does landscape lighting make me safer?
Better lighting around your home or business is a deterrent to would-be criminals and many customers express feeling more safe and secure when they can clearly see due to good lighting when they arrive home or to work in the evenings.
3. How does landscape lighting improve my life?
Not only does it increase safety and security, but landscape lighting extends the use of your outdoor recreation and leisure spaces. It can increase the value of your home, and it showcases the beauty of your home's architecture and landscaping.
4. What is the difference between LED landscape lighting and the halogen system we currently have?
It really comes down to energy efficiency and safety. Because of superior LED technology, your entire system runs on power that is converted to a low-voltage network. This saves you money on electric bills when compared to equivalent 120-volt halogen systems and virtually eliminates the possibility of hazards normally associated with high voltage electrical equipment.
5. What is the average cost of a landscape lighting system?
Landscape lighting systems are scalable and can vary tremendously from one application to another. One system, front, and back of the house might have 12 lights, another may have 120 lights. Just to give you an idea, though, a basic system on a quarter acre lot with 15 lights will cost between $4500 and $6500 installed.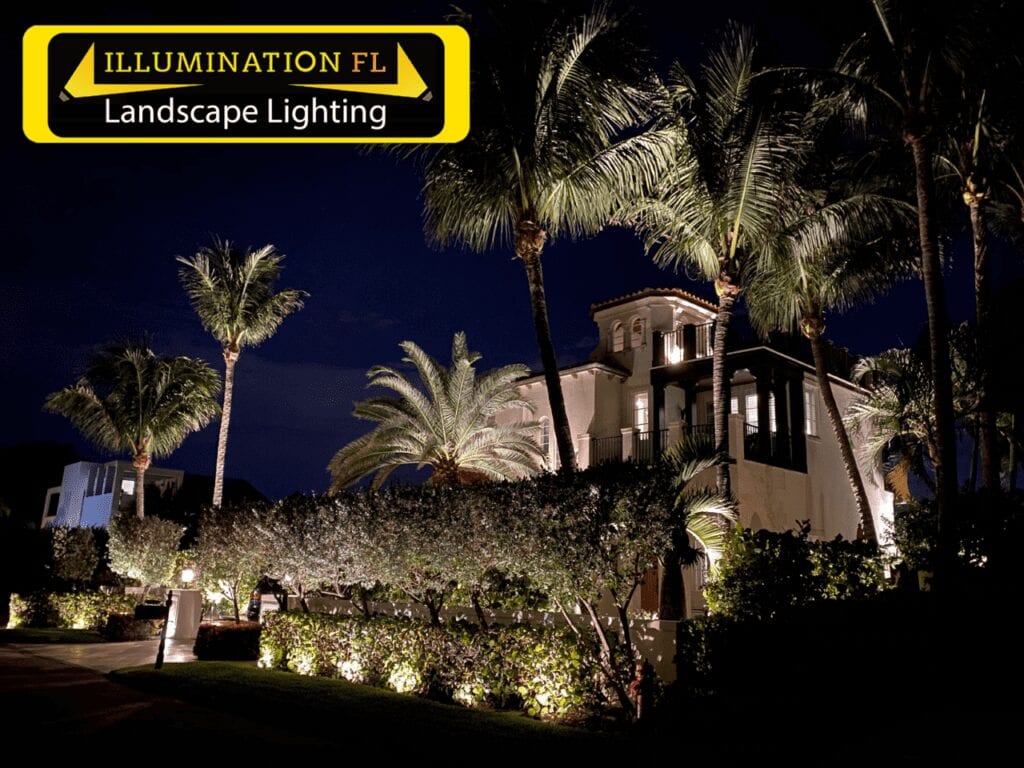 6. What is involved with maintaining a landscape lighting system?
Landscape lighting systems from Illumination FL are relatively low-maintenance.  We use the highest quality fixtures and hardware in the industry.  We do normally recommend a semi-annual maintenance package to get the most life from your lighting system.  Click HERE to learn what is included with our maintenance packages.
7. How much does it cost in electricity to run one of your systems?
That same 12-light system that we talked about in the previous question will average less than $10 per month in electricity costs under normal operating conditions. This is significantly lower than a comparable 120-volt halogen system.
8. Can I adjust the brightness on the lights if I want to?
The majority of lights that we install can have their brightness (lumens) adjusted. In most cases our professional landscape lighting designers have specified to the technicians the level of brightness to set the lights up at based on the design. If, however, you would like an adjustment made, we recommend that you call us for these adjustments. There are also fixtures now available with 'tool-less' adjustment features, but there is a premium for those fixtures.
9. Is it possible to add lights to my system?
Absolutely. Illumination FL landscape lighting fixtures are fully scalable. Also, we can roll-out a landscape lighting plan in phases to meet your needs and keep within your budget.
10. How many lights can I install on one system?
That really depends on the transformer and the number of transformers that are used on the system to convert your home's electricity to 12 volts. The length of cable also plays a factor. Typically, you can figure 1 fixture for every 10 watts. So if you buy a 600-watt transformer with your system, you can power up to 60 lights from that one transformer.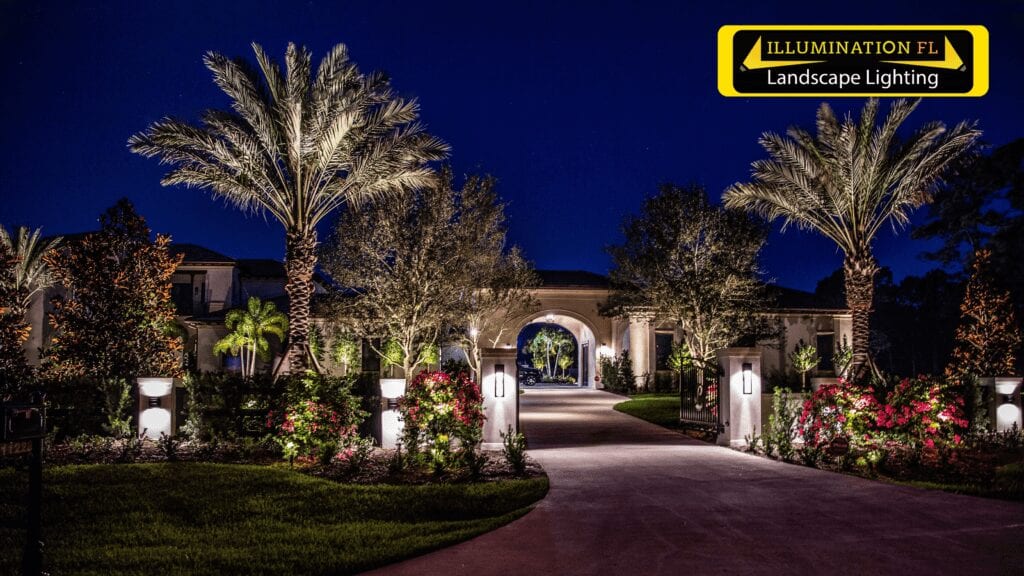 11. Do landscape lighting systems come with a warranty?
Yes, as I stated a little earlier, we carry the best components and they come with great warranties. The best thing to do is talk with your Illumination FL landscape lighting designer about the specific components they chose for your system. This will ensure you have the most accurate information for your system.
12. What is the difference between buying a DIY landscape lighting system and having Illumination FL install one for me?
Landscape lighting systems that are bought at big box home improvement stores are in most cases significantly lower quality. I can't tell you how many times we've had customers go that route, spend $500 to $1000 and then call us to do a professional job. The good thing is that in most cases they end up being so thrilled with the job we do for them that the earlier loss gets easily chalked up as a lesson learned.
13. Can an Illumination FL Landscape Lighting System change colors?
We get a lot of requests around the holidays to install festive lights. All Illumination FL Landscape Lighting Systems have the ability to be modified to offer various different color lighting. This is something that our service team would be happy to help with during the holiday seasons.
14.  How often do I have to replace the bulbs in my Illumination FL Landscape Lighting System?
LED lighting is rated at around 50,000 hours (compared to incandescent bulbs at 1,000 hours). The amount of use, therefore, matters. If you run your system 12 hours a day, let's say from dusk till dawn, they could last more than 10 years.
15. We live beachside, do you offer 'Turtle Safe' lighting?
Absolutely! We offer specialized LED lighting for just that application. As you know, here in Florida we have some amazing wildlife to enjoy. However, the sea turtle population is something we all have a responsibility to protect. Illumination FL is diligent to follow all the recommended guidelines to protect these little guys whenever we work on oceanfront properties.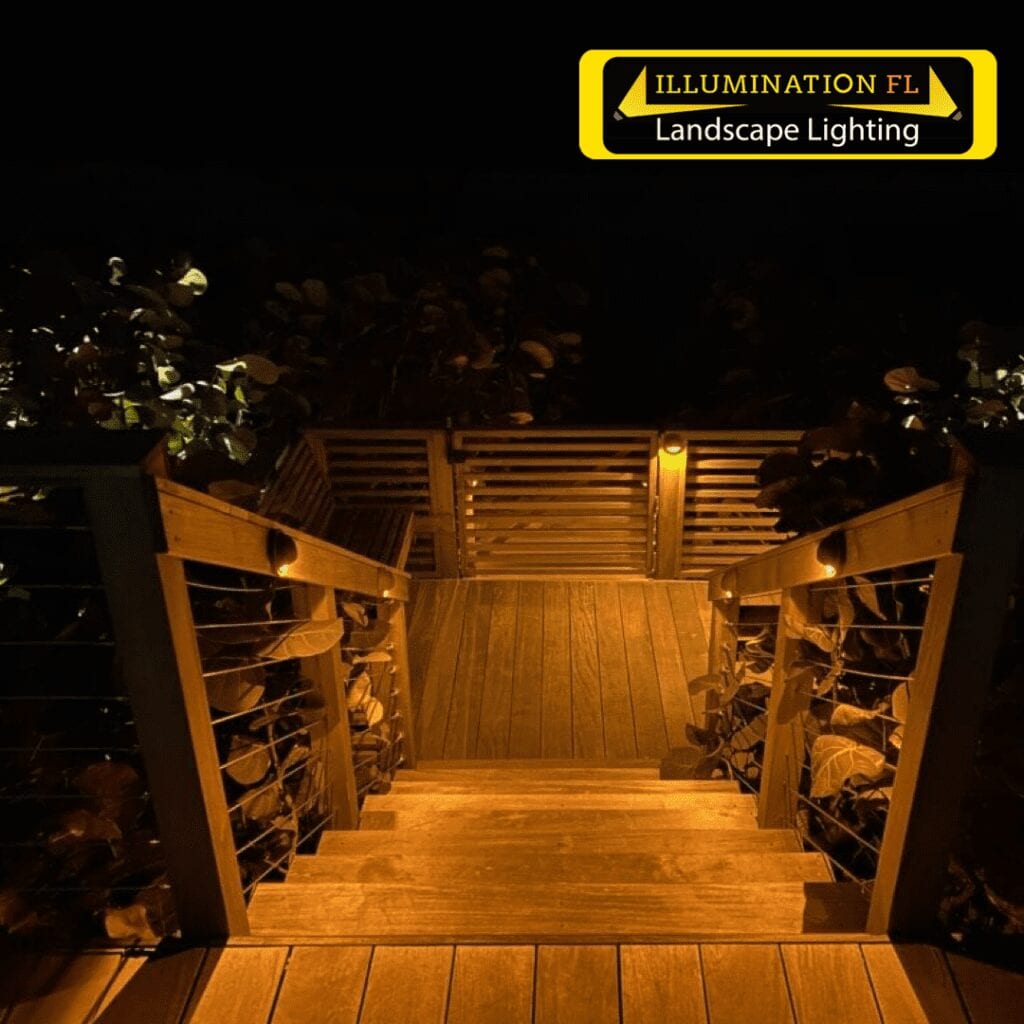 16. What do I do if one or more of the lights don't come on like they are supposed to?
The most common cause of this is a line being severed by some piece of yard equipment like an edger. Because the system is low voltage, you don't really have to worry too much about exposed wire, nevertheless, call us immediately and we will get a technician there to help you. Of course, you may want to check the breaker box in your house and on the Illumination FL transformer first, just to make sure it's not a simple matter of an electrical surge throwing the breaker.
17.  Can I control my Illumination FL Landscape Lighting System from my cell phone or computer?
Yes, there is an upgrade available that will require a gateway to be installed inside your house that will connect to your Wifi system to a module installed inside the transformer on the outside of your house.  This will allow you to control your Illumination FL Landscape Lighting System from anywhere in the world that has internet access.
18. What kind of light fixtures are available?
At Illumination FL, we carry only the highest quality fixtures. We have great relationships with our manufacturers, so we can offer a wide variety of fixture styles that will help to create the perfect evening atmosphere for your home or business. The most common types of fixtures that we install are Accent Lights, Wash Lights, Path Lights and Submersible Lights.
19. How much do your typical Maintenance Packages cost to keep my system in top shape?
Our starting Maintenance Package is priced at $95. That includes a full system service once a year on a system of up to 15 lights. Because of the Florida elements and how often landscaping needs to be maintained in our climate, we usually recommend a semi-annual plan. If you give the office a call, we can take a look at your landscape lighting system and recommend the best value maintenance package for your system.
Get more details by clicking HERE
20. How do I get started with Illumination FL?
First, let us say thank you for giving us the opportunity to serve you.  The next thing to do is set up an appointment for us to meet with you on-site.  The purpose of this meeting will be to create a landscape lighting plan and estimate.  There is no cost or obligation for this.  If you are interested in meeting with one of our professional landscape lighting designers for a consultation and free estimate, please give us a call today at (561) 733-9300 / (954) 245-1368 or text us at (561) 704-0336.  You can also click HERE to start the process.