LED Lighting and the Super Bowl
Written by Justin Gaynor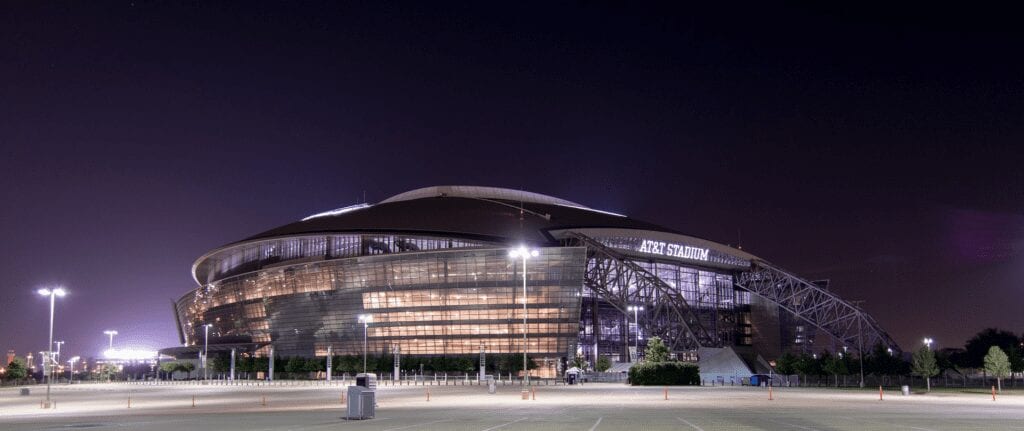 LED technology first started lighting up the biggest football game of the year on February 1st, 2015. In order to save money on electricity, to be more eco-friendly, and to reduce the frequency of having to change bulbs, the University of Phoenix Stadium had LED technology installed. According to officials at the time, the LED technology should have made the television viewer's experience significantly crisper and clearer. You can read the full article here. Other sports stadiums all around the United States have started converting as well, from the AT&T Stadium in Dallas Texas to the Raymond James Stadium where this year's Super Bowl will be held, and beyond.
Landscape Lighting and Entertaining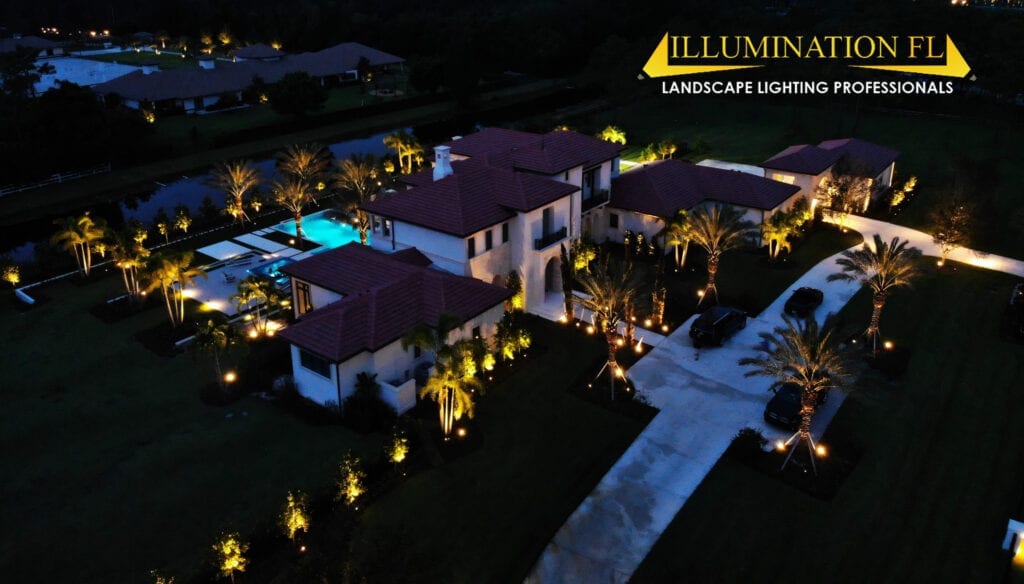 At Illumination FL, we know that many of our clients love to entertain. With Florida weather, outdoor activities like BBQs, pool parties and, of course, Super Bowl parties are very common. Even in the winter months. What is extraordinary, though, is when party hosts are able to offer guests a resort experience with the kind of lighting that really makes a difference. At Illumination FL, we help our customers create a resort look at an affordable price.
Landscape Lighting Design Inspiration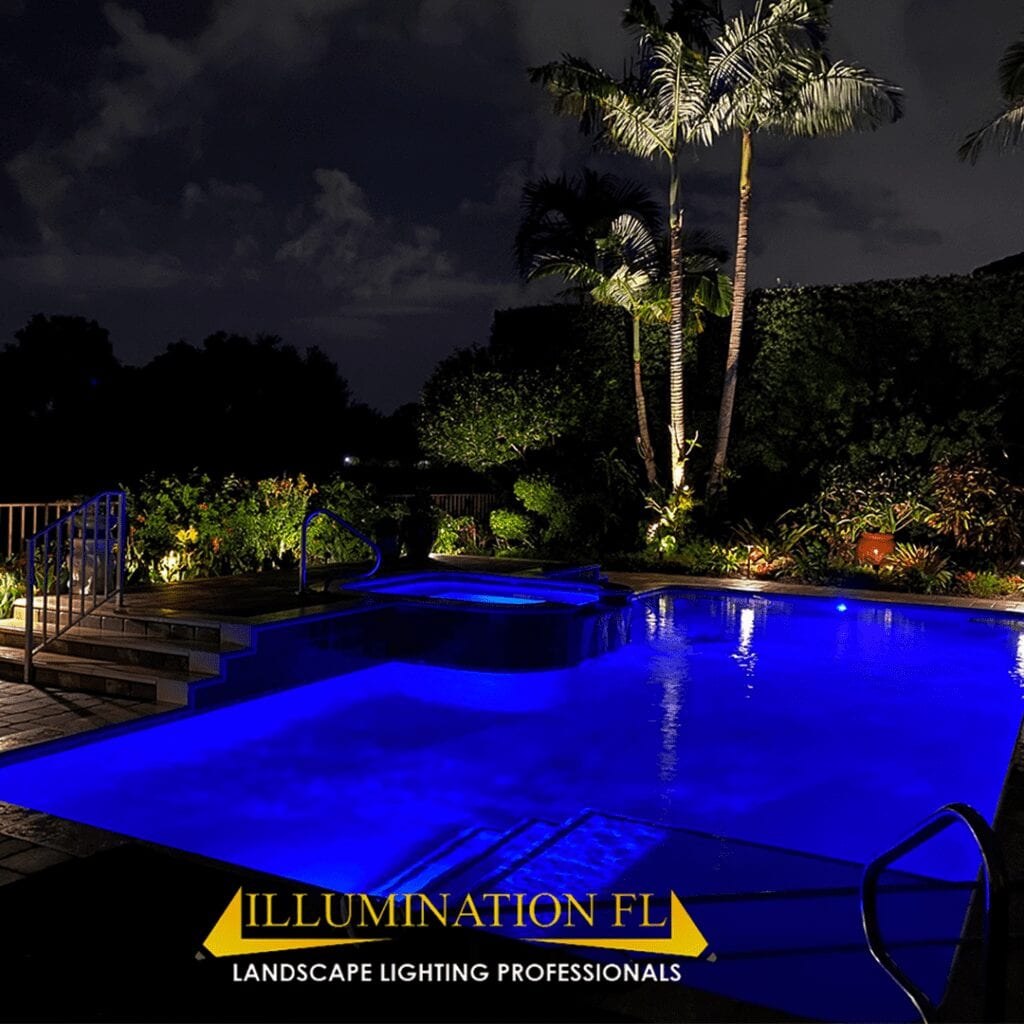 Honestly, we all know what a difference great lighting makes. If you are unsure about this, we highly encourage you to follow us on Instagram / Facebook. Our design team is always bringing in new images of our projects to help inspire folks. We think a quality landscape lighting system is one of the best investments that can be made as far as home improvement. Especially as it pertains to enjoying your outdoor spaces.
Growth of LED Technology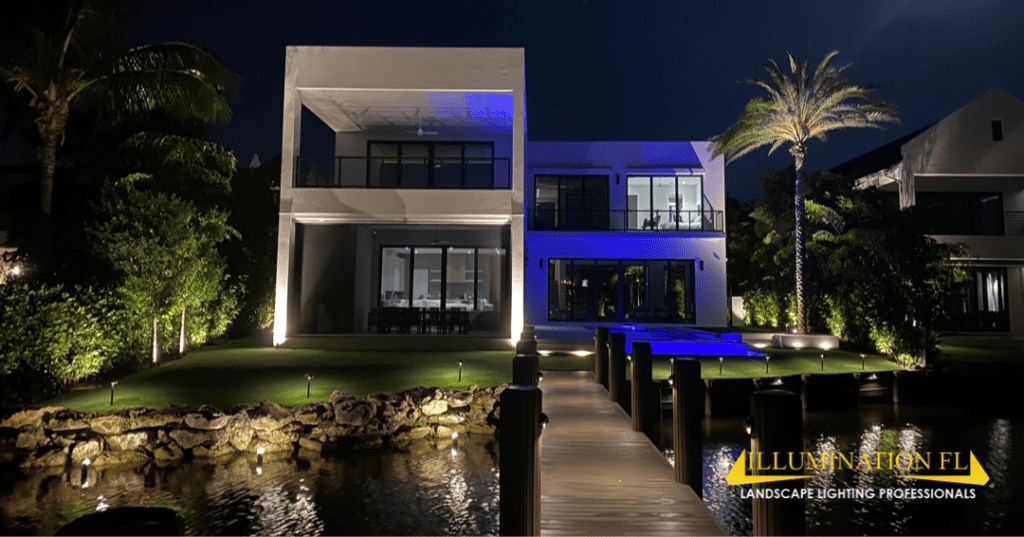 This year, 2021, the Super Bowl is being played at Raymond James Stadium in Tampa Bay Florida. Raymond James Stadium went through a significant upgrade to LED technology in 2016, so the experience of those watching the game from the previous year in Phoenix must have been a positive one. This Raymond James stadium is home to the Tampa Bay Buccaneers. As of at least May 2020 competitive bids were being taken to outfit the stadium with another round of LED lighting technology. This project was estimated at over $1 million dollars according to the Construction Journal website.
Advocates of LED Technology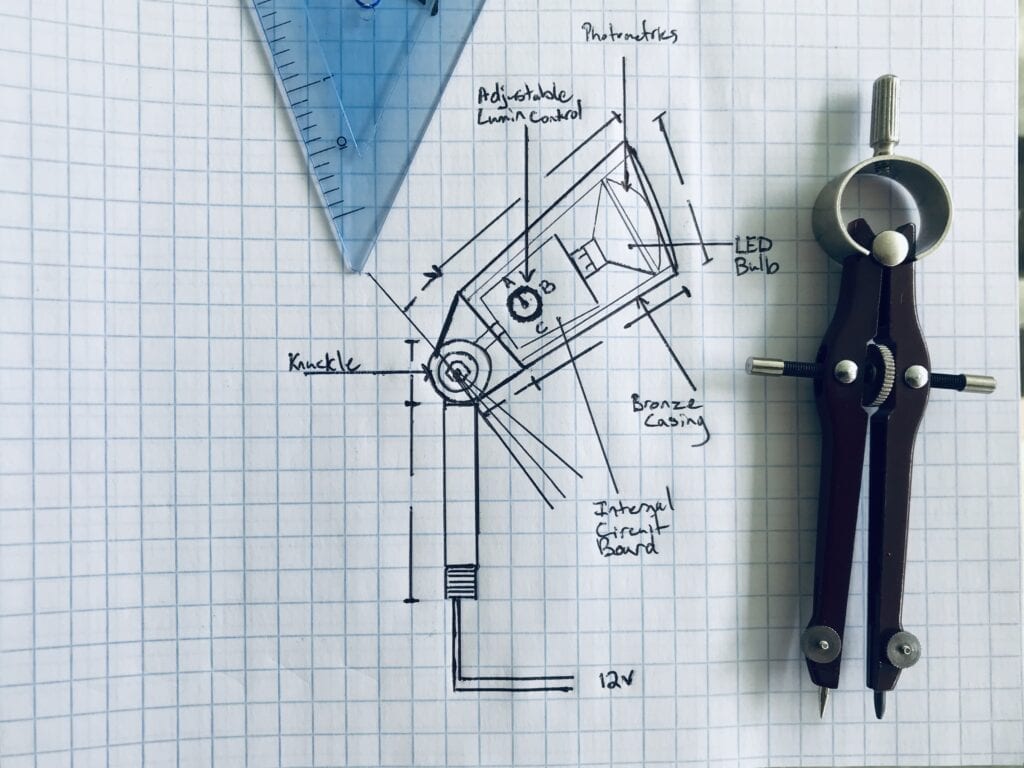 The Raymond James Stadium is also utilizing LED technology for some of its giant digital displays. At Illumination FL, we are excited that the technology we work with is increasingly becoming the standard in lighting and display technology. We, and our customers, have long been advocates of LED technology for its energy saving benefits that positively impact the environment, its stability and endurance, as well as the economic benefits it provides. LED Technology will be lighting up the major football games again this year and will likely continue to add value to the American way of life as we move forward.
LED Lighting for Your Home and Business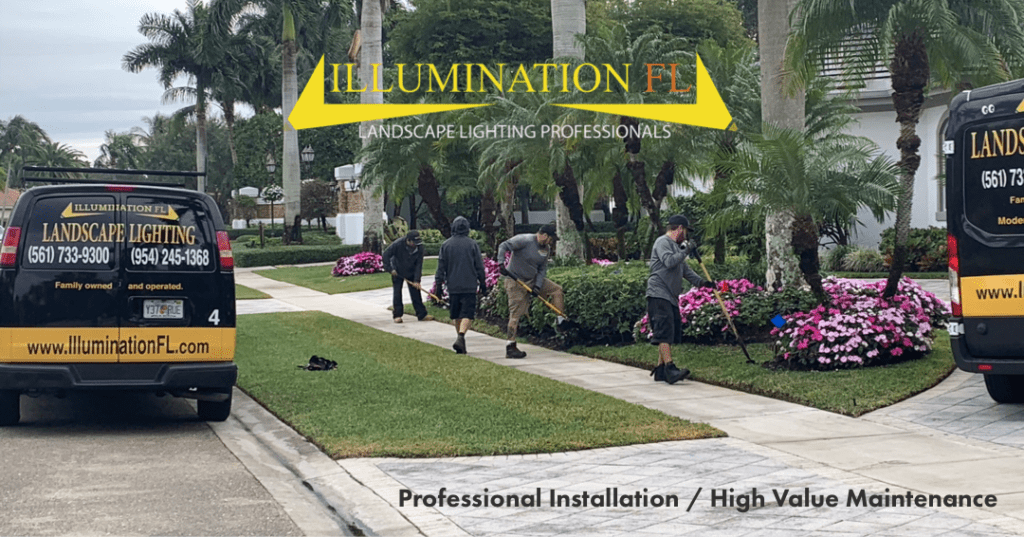 Illumination FL has been serving home and business owners here in South Florida for more than 15 years. As we mentioned in our last blog, we have recently expanded to serve Collier and Lee Counties on the West Coast of Florida. As we keep our finger on the pulse of the industry, we want to make sure that our growth is handled in a wise and sustainable fashion.
When we design, install, and maintain a custom landscape lighting system for a customer, we are very intentional about making sure the system meets, and many times, exceeds the expectations of our clients. This is why we ask each of our clients to share about their experience with us via a GOOGLE Review once the final walk through with the design rep. is completed and all the lights are properly placed and aimed. This helps potential customers get a good grasp on what to expect from us. It also helps us to grow our business in a way that is more organic and, we feel, sustainable.
As a matter of fact, the majority of our new clients continue to come to us via word of mouth. To us, a referral from an existing client is the highest compliment of all. It tells us that our customers are happy with their Illumination FL Landscape Lighting Systems, and that makes us happy.
If you are interested in a no cost, no obligation design consultation and estimate, give us a call today.
Illumination FL
"Create a Resort Look at an Affordable Price"
Palm Beach (561) 733-9300
Broward (954) 245-1368
Naples / Fort Myers (877) 233-1240
or text (561) 704-0336