Developing A South Florida Oasis in Your Backyard, Part 3
Written by Justin Gaynor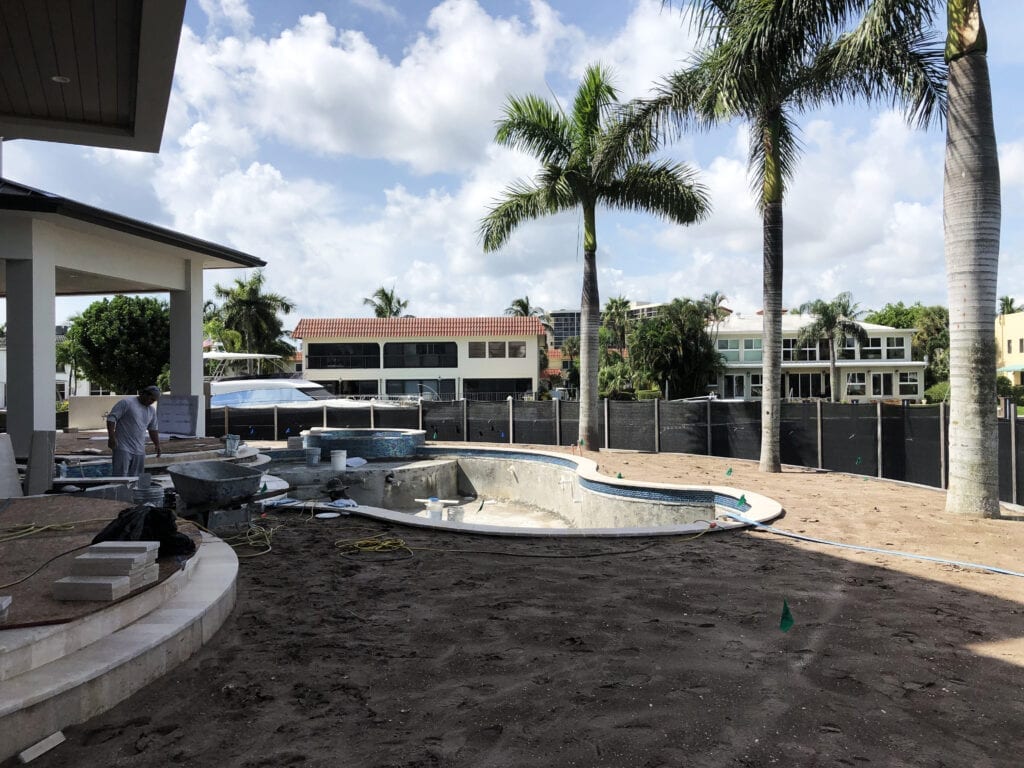 Pools, Spas, and Water Features
Welcome back to the Illumination FL series on developing a South Florida Oasis in your backyard. Florida is the sunshine state. As Floridians, we are all about pools, spas, and water features for year-round outdoor enjoyment! In this segment we are going to be setting our sights on including pools, spas, and water features in your oasis. Illumination FL is going to help explore choosing the best option for your lifestyle. We will also talk about how to find a great pool contractor. Then we will consider the design details of pools, spas, or water features. Finally, we will review the project management skills you will need. Including some tips to help make the project experience a positive one for everyone.
Come on!
Let's dive right in!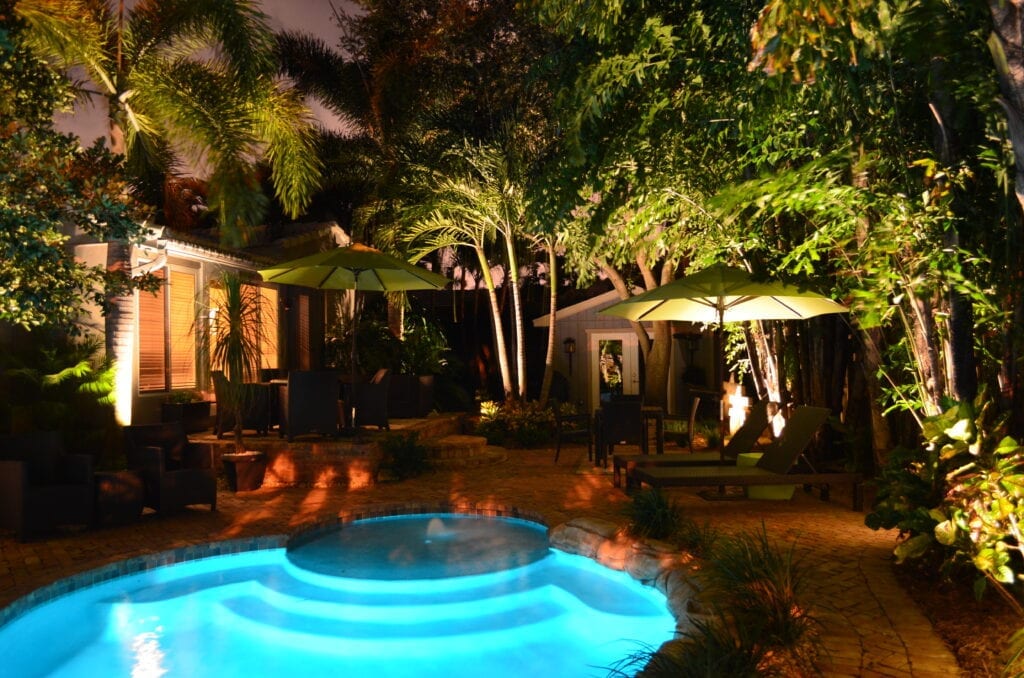 Lifestyle
The first thing you want to consider is what kind of pool, spa, or water feature is best for your lifestyle.
Do you exercise frequently and enjoy healthy living? A custom lap pool may be best for you. Couple that with an energy-efficient hot tub or spa to help with recovery time. How awesome would it be to get twenty-five laps in before heading to the office for the day?
Exercise isn't your thing? You're a busy business executive? Excellent, cocktail parties and networking mixers are more in line with your lifestyle. An eco-friendly koi pond with custom underwater LED lighting from Illumination FL might be better for you.
The important thing is to consider how you expect to enjoy your South Florida oasis. Then begin looking for inspiration in the ways we talked about in our last blog. Next, we need to consider how to vet your contractors.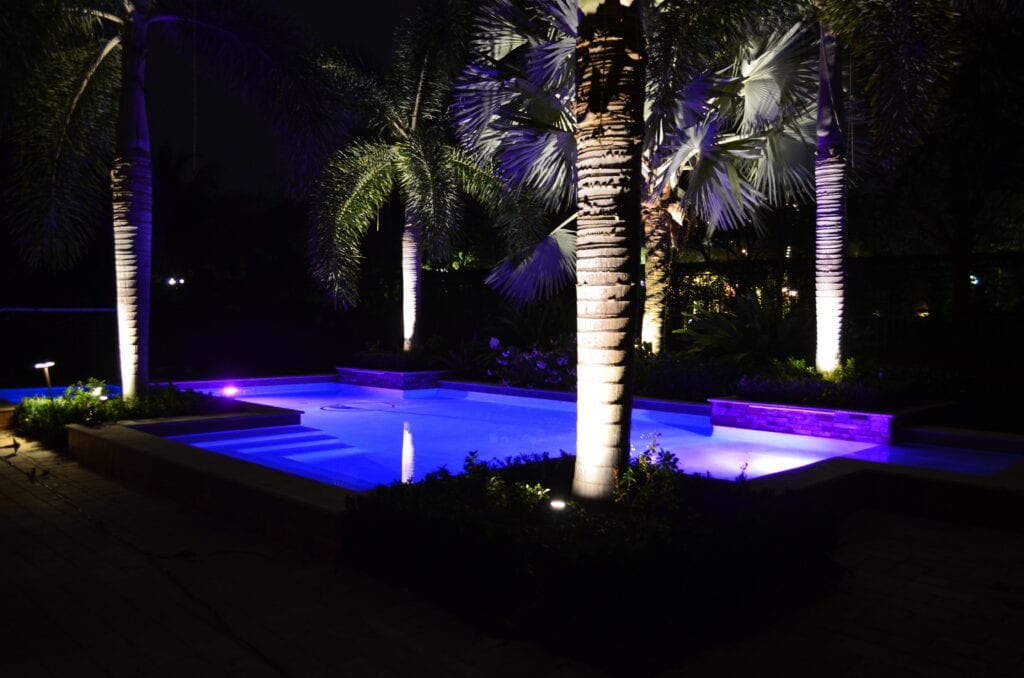 Pool Contractor
Finding your pool contractor for your South Florida oasis is one of the most important tasks you have. A pool, spa, water feature, or some combination of those is likely going to be the largest portion of your budget for this project. Quality is important. Nobody wants to deal with a leaky inground pool or a spa that doesn't get to temperature properly. You want to look for a pool contractor with experience. You want your pool contractor to offer you a good combination of value and quality.
If you get recommended to a newer pool company, ask about how the owner gained their experience. Then ask for specific references. If you can see some of the pools they constructed or possibly reach out to someone that gave them an online review a few years ago. Send them an email or DM them to ask how the pool is holding up. Make sure to ask about warranty details, maintenance, service packages, and of course you will want a clear picture of all of the costs involved.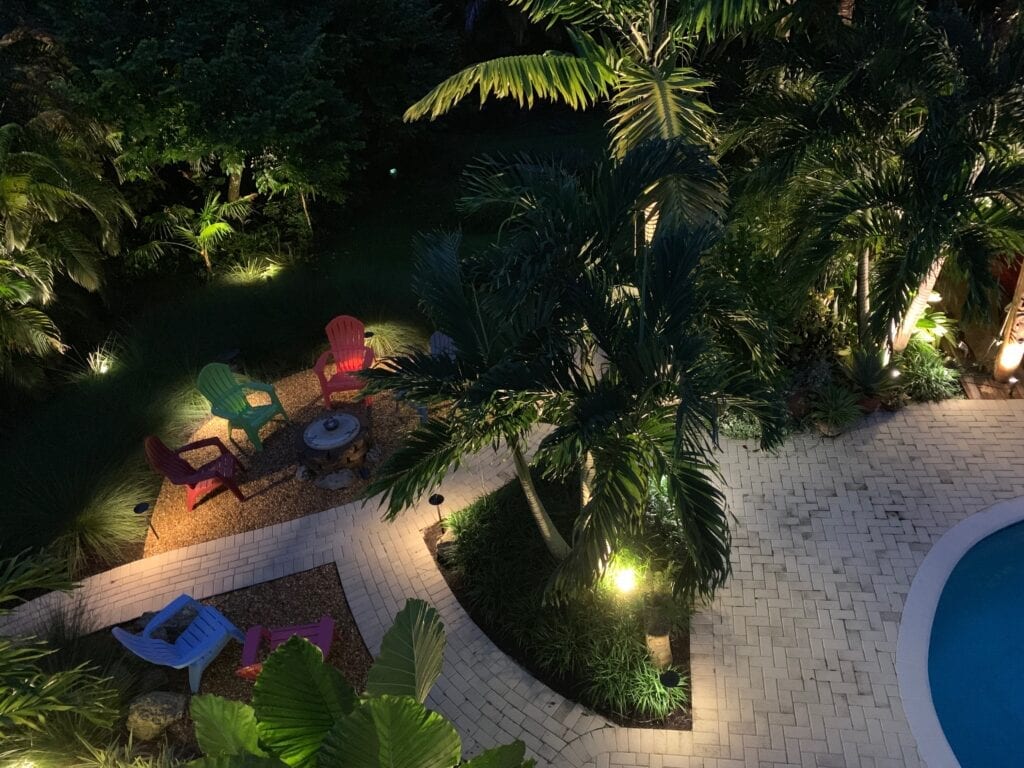 Custom Pool, Spa or Water Feature
Once you have the pool contractor selected its design time for your custom pool, spa, or water feature. Share insights with them regarding the type of texture you want for the inside of the pool and spa. There are options like Pebble-Tec or a traditional, smooth plaster surface.
Do you want to have a poured concrete deck, marble, paver?
Are you going to be having Illumination FL install LED inset well-lights in the actual pool deck?
What types of inground planters for palms and other tropical foliage around the pool are they going to need to include in the plans?
There will be lots of information to share with your contractors.
This is where you get to bust out that trusty scrapbook that we talked about in the last blog or show them the concepts you saved on your Pinterest page. Once the design phase is completed, the contractor should be able to give you an updated (and more accurate) timeframe to pull all the appropriate permits and complete construction.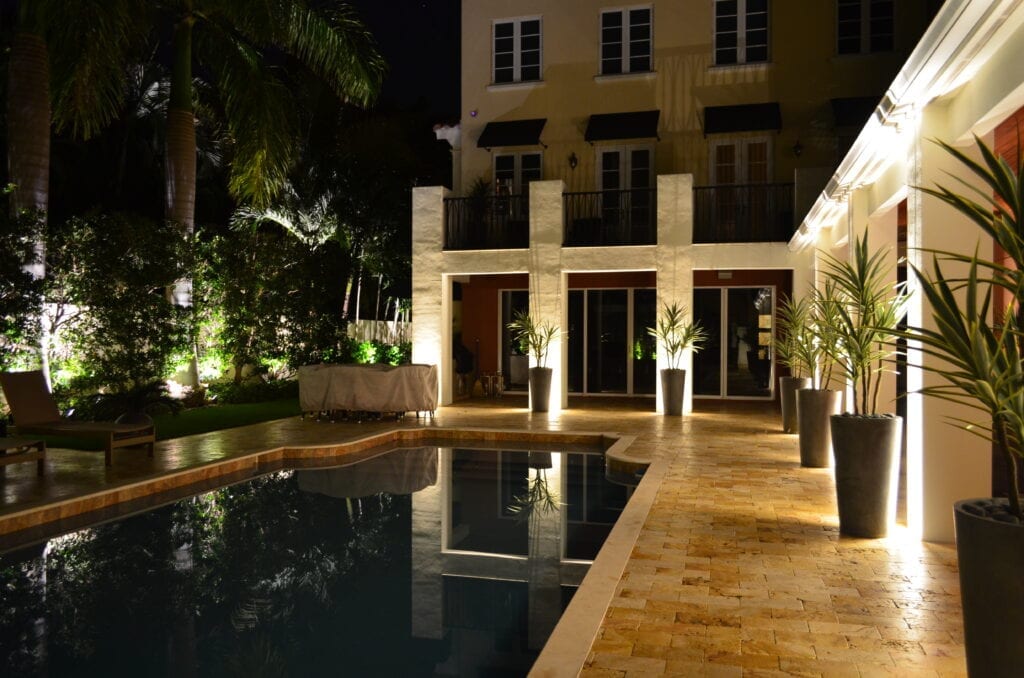 Project Management
Orchestrating the development of your South Florida oasis is going to take some project management skills. You could hire someone to work with all the various sub-contractors that will be bringing the whole thing together. That may not be a bad idea. If you don't have the time or desire to do it. However, as we move through this process together, if you want to be a little more involved, great! You can save a lot of money, if you do it right.
Think through how the various contractors may need to overlap their projects. Let me give you an example, the pool company is coming in with the heavy machinery to excavate the property. You want to bring in some other contractors at this point. You are going to need to run new irrigation for the landscaping and low-voltage cable for the Illumination FL custom landscape lighting system. You can save money on man-hours and materials if these teams don't have to pop-up pavers or shoot under concrete slab after the fact. Even though we are linearly walking through this, you should be talking with all of your contractors to see what the most efficient scheduling is going to look like.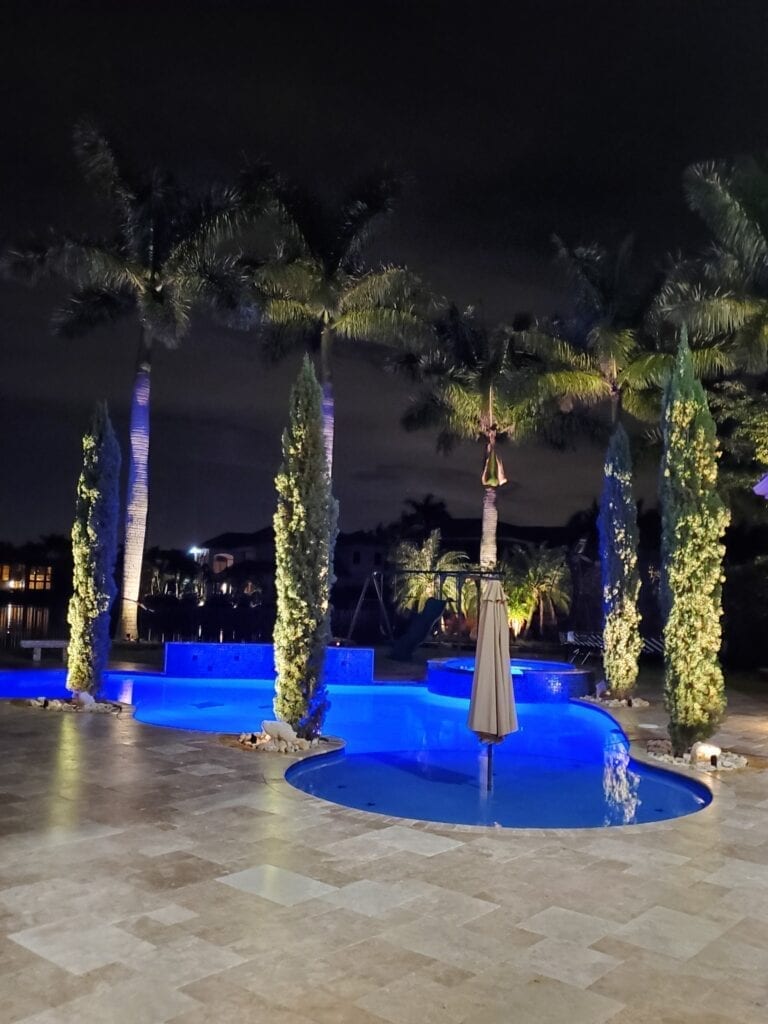 Your New Pool, Spa, or Water Feature
Now you're ready to enjoy your new pool, spa, or water feature. This was likely the biggest portion of your project. Also, know that no matter how great of a pool contractor you find, there are almost always going to be surprises. There can be rain delays and other things to contend with. Be patient. Do what you can to communicate well with your team of contractors. Then it will be a positive experience for everyone involved. In the next edition, we are going to take a closer look at custom hardscapes and turf as a low maintenance option for your South Florida oasis.
Stay tuned…